Lobby to get FSSF Congressional Gold Medal

Battalion Colours

Moderator




Posts

: 846


Join date

: 2009-11-26

http://www.army.mil/standto/archive/issue.php?issue=2011-11-01
The Congressional Gold Medal
What is it?
The Congressional Gold Medal, the highest civilian award awarded by the United States Congress, will be awarded to the 100th Infantry Battalion, 442nd Regimental Combat Team (44nd RCT), and Military Intelligence Service (MIS), U.S. Army, for their dedicated service in World War II by the United States Congress on Nov. 2, 2011. The 100th INF BN, and, later, the 442d RCT, were segregated Nisei (second-generation Japanese American) units whose Soldiers fought with exceptional patriotism and valor as many of their family members were held in internment camps at home. Over 6,000 Nisei served in the Military Intelligence Service throughout WWII, performing secret intelligence work against the Japanese military.
Awarded since the American Revolution, the Congressional Gold Medal honors a particular individual, institution, or event, and is Congress highest expression of national appreciation for distinguished achievements and contributions to our Nation. Although the first recipients included veterans of the American Revolution, War of 1812, and Mexican American War, Congress has since broadened eligibility to include humanitarians, public servants, lifesavers, notables in science and medicine, authors, entertainers, athletes and foreign recipients.
What has the Army done?
Army recipients of the Congressional Gold Medal Medal throughout the past century include Maj. Walter Reed (1929) Gen. George C. Marshall (1946) Gen. John J. Pershing (1946) Gen. Douglas MacArthur (1962) Maj. Gen. Matthew Bunker Ridgway (1990) Gen. Colin Powell (1991) Gen. H. Norman Schwarzkopf (1991), and the Women Air Force Service Pilots of WWII (WASP) (2009).
What efforts does the Army plan to continue in the future?
On Nov. 1, 2011, U.S. Army Chief of Staff Gen. Ray Odierno will present over 35 Bronze Star Medals to members of the 100th INF BN, 442nd RCT and MIS (or their representatives) for personal acts of bravery in combat during WWII. This ceremony will be one of three dedicated to honoring these exceptional men and women.
Why is this important to the Army?
Through their bravery on the battlefield and unyielding commitment to our nation even when not fully returned these Soldiers provided an indelible testimony to the meaning of American patriotism. They helped pave the way for future efforts to desegregate our Army, and the evolution of what is now our Armys long-standing tradition as a leader in embracing the strengths of our diverse people, and our commitment to being an adaptive, culturally astute force.
The Army and nation remain forever indebted to these Soldiers and their families for their selfless service and sacrifice, and demonstration that the men and women of our U.S. Army have truly been and continue to be the Strength of our Nation.
Resources:
Asian Pacific Americans in the U.S. Army
Stories of Valor
Related articles:
442nd legacy takes Soldiers from enemy aliens to heroes
Japanese American Soldiers will receive Congressional Gold Medal
Related STAND-TO!: Asian Pacific American Heritage Month

Battalion Colours

Moderator




Posts

: 846


Join date

: 2009-11-26

http://www.pathfinderonline.co.uk/articles/wwii/item/1293-recognition-of-wwii-special-force-unit
RECOGNITION OF WW II SPECIAL FORCE UNIT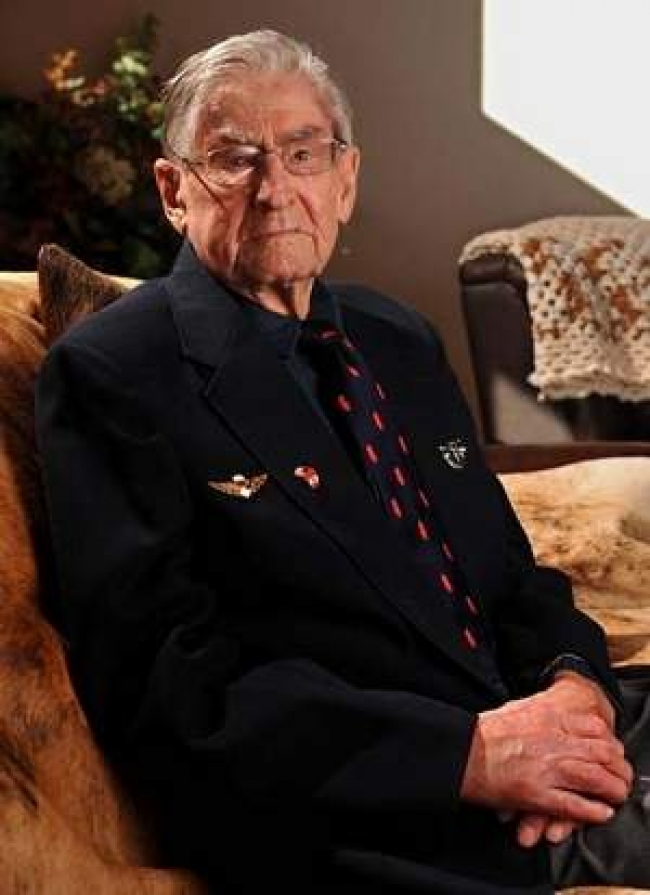 World War II veteran Joe Glass of Helena was trained to do the impossible: scale a rock wall at midnight, sneak up on the enemy in broad daylight and parachute behind enemy lines.
"That's all we did. We trained for nine months. We didn't do anything except for learn how to kill properly," said Glass, who turns 92 this month.
Glass is among about 220 remaining veterans of the approximately 3,300 people who made up the 1st Special Service Force, a joint American-Canadian commando unit created in 1942 during World War II to take on the most dangerous military missions.
The elite strike force, memorialized in the 1968 movie "The Devil's Brigade," trained at Fort Harrison near Helena. Now, Sen. Max Baucus, D-Mont., is leading an effort in Congress to honor his hometown heroes with the Congressional Gold Medal . "This may be a little delayed, but it's so important. It has to be done," Baucus said, describing the special forces members as being "men of real hearty stock — lumberjacks, miners, just tough western Montana men who do the things tough Montana men do."
They were known as the Devil's Brigade, or the Black Devils, because they smeared shoe polish on their faces in order to help them sneak up on an enemy in the dark. The force is seen by many as the precursor of modern special forces units such as the Navy Seals, Green Berets and Delta Force. Baucus said he hoped the attention paid to Navy Seal Team 6, which brought down Osama bin Laden last year, will help focus attention on the original special forces soldiers.
Glass declined to comment on the team that killed bin Laden, but he had plenty to say about his team's first big mission — a midnight assault up the cliffs of Mount la Difensa in southern Italy in 1943. The mountain peak was a critical anchor of the German defense line. "We were the first guys on that mountain," Glass said. "We took that mountain in two hours of fighting. The whole Army couldn't take it in weeks. I was so proud of them guys."
Glass next took part in the siege of the Anzio beachhead south of Rome, where he was wounded during a reconnaissance raid.
"We made a couple of daylight raids before and I was on them and I never got hit. On this one, we were coming out and I jumped over a couple of bodies and these guys were coming after me. I was out of ammo anyway. The last two guys picked me up and said, 'Oh Jesus, Joe is alive' and dragged me out."
After Anzio, members of the force were the first Allied troops to liberate Rome before moving on to another mission along the France-Italy border. The unit was disbanded in 1944. In that short time — 251 days of combat — the force suffered 2,314 deaths, captured 30,000 prisoners, and won five U.S. campaign stars and eight Canadian battle honors. Meanwhile, Glass returned to his native Ottawa, then moved to Helena, where he married and raised a family.
"We had a great fighting unit," Glass said. "We were the only guys who never lost a battle. Never lost anything. It was really something."
Earlier this month, unit member James "Stoney" Wines, 91, of Helena, died, leaving only Glass and Mark Radcliffe, also of Helena, as surviving unit members living in Montana. Asked about the effort by Baucus and others to honor the First Special Service Force, Glass chuckled. "I don't know about honors. I don't think much about medals," he said. Bill Woon, executive director of the Helena-based First Special Service Force Association, said it's not about the medal. Woon's father, Dave Woon, was a member of the force.
"It's about recognition for what they did 70 years ago, the legacy that they left and the lineage that they established that still lives on today with the U.S. special forces and Canadian special operation forces," he said. "So, really, it's recognition for an entire generation...

Cameraguy

Member




Posts

: 374


Join date

: 2012-03-05


Age

: 50


Location

: Alberta

Lets never forget these guys...