Lieut Col McArthurs CRCASC Trunk

jholl72

Administrator




Posts

: 839


Join date

: 2009-11-24


Age

: 45


Location

: Ontario, Canada


_________________
Regards,
Jeff

jm

Member




Posts

: 26


Join date

: 2011-01-26


Location

: the Netherlands


Wgrenadier

Moderator




Posts

: 289


Join date

: 2013-02-16

At least they left the coin

Great markings on the outside of the trunk too!

Perth-Regiment(M.G.)

Member




Posts

: 85


Join date

: 2013-03-04


Age

: 24


Location

: Ottawa, Ontario, Canada

Very nice! can you post a few more photos of it?

jholl72

Administrator




Posts

: 839


Join date

: 2009-11-24


Age

: 45


Location

: Ontario, Canada

Hi guys,
I was contacted by a relative of Gordon Cameron McArthur, he kindly supplied me with some information and some pictures of Lt Col McArthur. With his permission I am posting that information. I have also linked him to the discussion.
Gordon Cameron McArthur was married to my paternal grandmother's sister.
G.C. to most though some family members called him Gord and others Cameron.
He grew up on Manitoulin Island and enlisted in the Canadian army in
1915 at the age of 23.
After the war, he went into the road construction business with his
older brother, Frank, who been the City Engineer for the City of
Guelph. McArthur Construction and MacArthur Engineering built and
paved roads throughout Ontario in the 1920's and 1930's.
http://news.google.com/newspapers?id=WA0_AAAAIBAJ&sjid=Wk4MAAAAIBAJ&pg=4094,2861268&dq=mcarthur+paving+and+construction&hl=en
He married my great aunt Edythe Patton, a nurse, in Toronto in 1924.
They didn't have any children.
I believe he was still active in the reserves after WW!. I see where
he was made a lieutenant colonel in the mid 1930's.
http://books.google.ca/books?id=6gwSAQAAMAAJ&q=gordon-cameron-mcarthur+colonel&dq=gordon-cameron-mcarthur+colonel&hl=en&sa=X&ei=K86SUrHgGqyu2gWa1YHgBg&redir_esc=y
He returned to active service during World War II.
His wife died in 1956 in London, Ontario and he died a few years later in 1960.
http://news.google.com/newspapers?id=cyI_AAAAIBAJ&sjid=yE8MAAAAIBAJ&pg=5030,3415195&dq=gordon-cameron-mcarthur&hl=en
G.C. had a rep for being pretty outspoken. He didn't much care for
either the Conservative Party or a lot of English people who he blamed
for the slaughter of too many Canadians that he saw overseas during
World War 1 but he had a soft heart especially for his wife Edythe.
I am sending you a couple of pictures of him. A picture from World War
1. Not sure what rank he is or unit that he belongs.
Also a picture of him with some junior officers during WWII and a
picture of him as a civilian. And of his wife, Edythe, from 1940.
I see from your posting that you bought the trunk in Brantford. Could
you let me know the circumstances.
The picture really came as a shock to me when I found it during a
genealogical search. As it did to my cousin, a bit older, who
remembers him as a favourite uncle and sent me the pictures.
Any other questions about him. Feel free to drop me a line.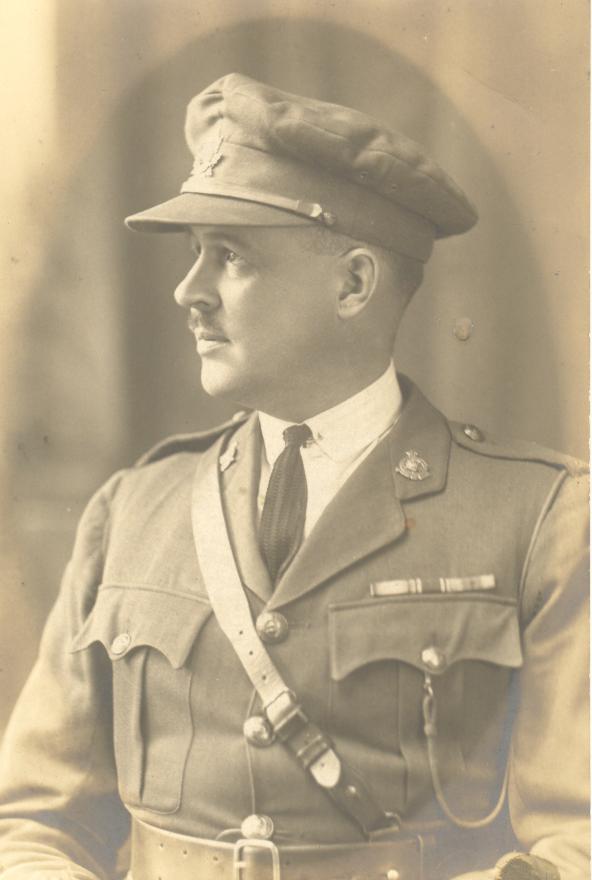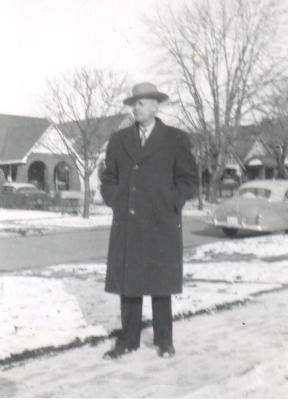 _________________
Regards,
Jeff

jholl72

Administrator




Posts

: 839


Join date

: 2009-11-24


Age

: 45


Location

: Ontario, Canada


_________________
Regards,
Jeff

Wgrenadier

Moderator




Posts

: 289


Join date

: 2013-02-16

Hi Jeff,

Great back story, thanks for including it!

I'm guessing that the markings were made sometime between 1939-1940, since canadiansoldiers.com states...

"The Canadian Active Service Force (CASF) was the field force raised by the Canadian Army in the Second World War. Legally, it was distinct from the Permanent Active Militia and the Non-Permanent Active Militia, and a soldier had to be attested for service. The CASF had its own standards for enlistment and began recruiting on 1 Sep 1939.

The term CASF was deleted in late 1940, and the term Canadian Army (Active) was used to represent full-time military units."