WW II Canadian Helmets

Haplo

Member




Posts

: 106


Join date

: 2010-03-26


Age

: 37


Location

: The Netherlands

I really like this Despatch rider helmet i bought some time ago.
It really has the been there look and reparations.

mk1rceme

Administrator




Posts

: 2140


Join date

: 2009-11-22


Age

: 45


Location

: Alberta, Canada

A few more that I found during the summer...a British Royal Artillery, and a Canadian mystery helmet.
This old Brit had a second life as an Royal Engineer helmet. The ghost and remnants of the decal remain. Shell mfr. unreadable. Complete with BMB liner.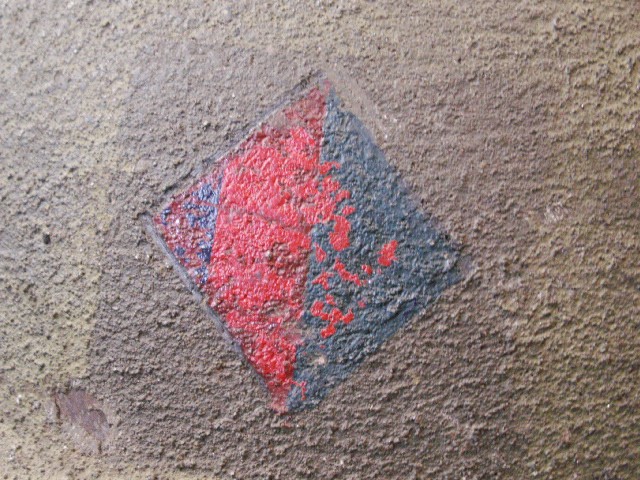 Not sure what this one is. The painted square is a mystery. Shell is a CL/C. Complete with VMC liner.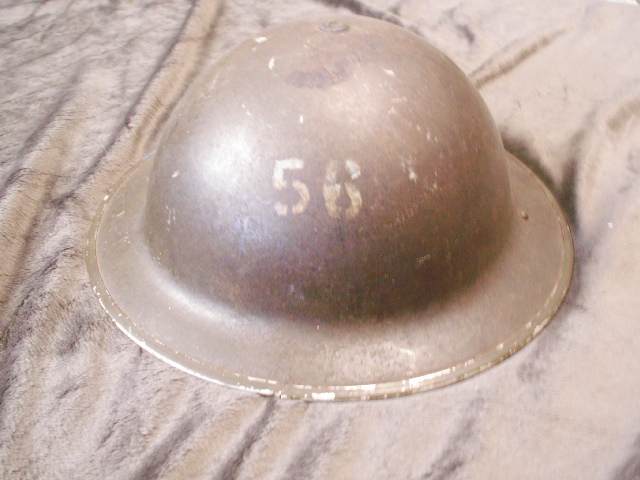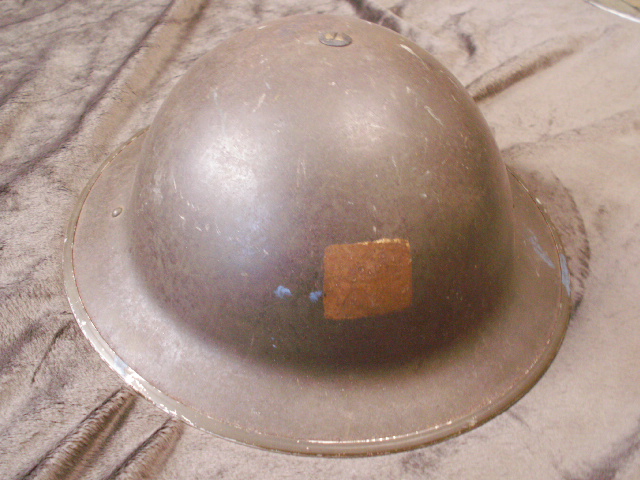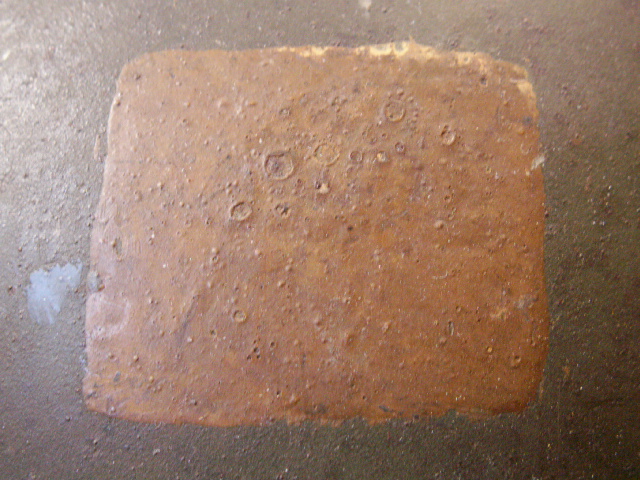 _________________
Dale
Admin-CMCF

Haplo

Member




Posts

: 106


Join date

: 2010-03-26


Age

: 37


Location

: The Netherlands

Could be gas paint in my opinion.
I have seen that before.

Bill

Moderator




Posts

: 990


Join date

: 2009-11-28

Remember, the Mk II helmets remained in use in the Canadian army well into the 60's, maybe even the early 70's depending on the reserve unit. A lot of helmets had markings added after the war, for training purposes. Just because the shell is dated to the Second World War doesn't mean the markings on the shell are the same age.

Jonhno

Member




Posts

: 452


Join date

: 2012-12-20


Age

: 40


Location

: Toronto

have seen a very interesting Canadian Scottish helmet in the week, have to ask the owner if I can post a photo and also just referencing Bills post, I saw this helmet for sale

http://prospectofwhitbyantiques.com/index.php/antiques/detail/canadian-regimental-flashed-artillery-helmet


"This Reserve Force regiment originated in St. Catharines, Ontario on 1 April 1946 when the '44th Field Regiment, RCA' was authorized to be formed.1 It was redesignated the '44th Field Artillery Regiment, RCA' on 12 April 1960.2 It was reduced to nil strength and transferred to the Supplementary Order of Battle on 31 January 1965.3" quote http://www.cmp-cpm.forces.gc.ca/

have to not let my enthusiasm for these get the better of me,




thegate

Member




Posts

: 317


Join date

: 2013-04-14


Age

: 49


Location

: Drummondville , Québec , Canada

Hello all, here is one of my last acquisition a MKII on 1939 of it
Royal Canadian Army Service Corps , it is painted in black and has a flash of type decal.
============================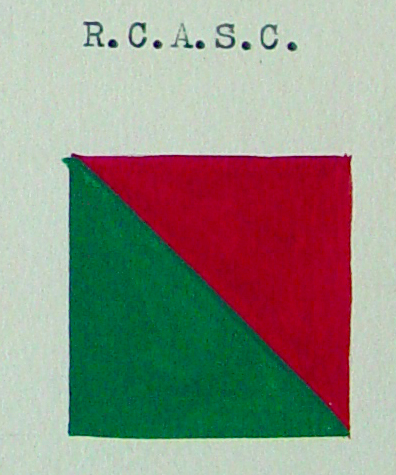 ============================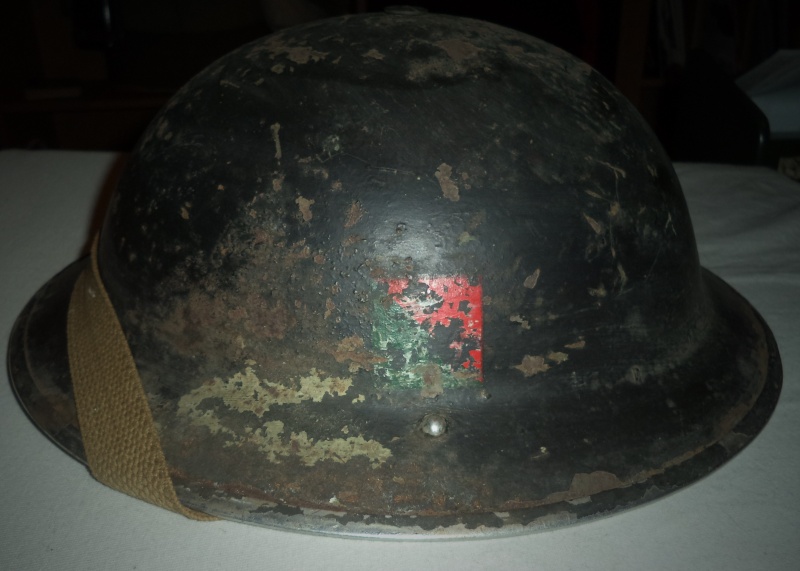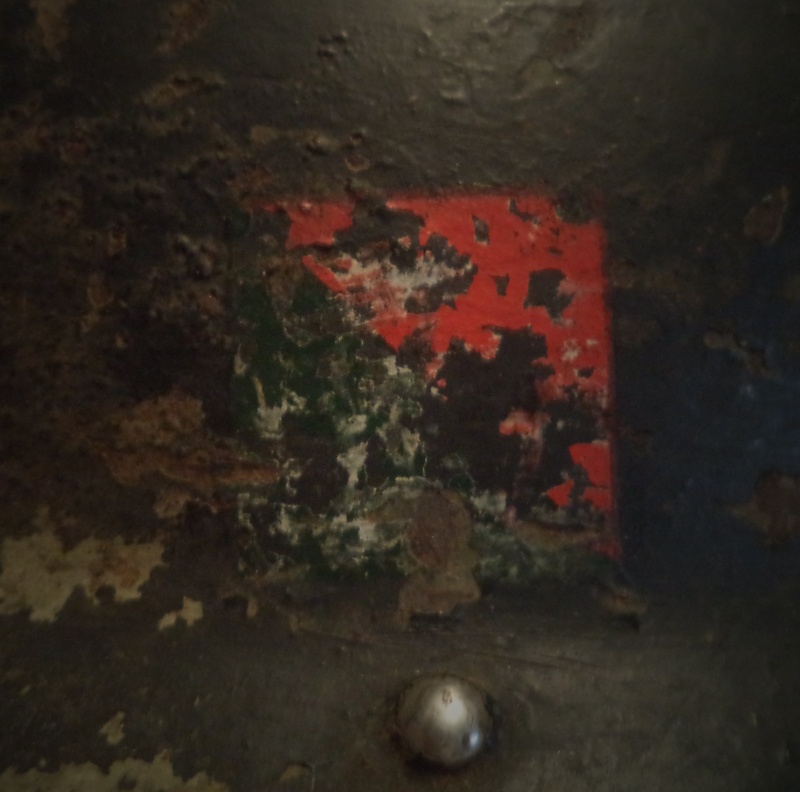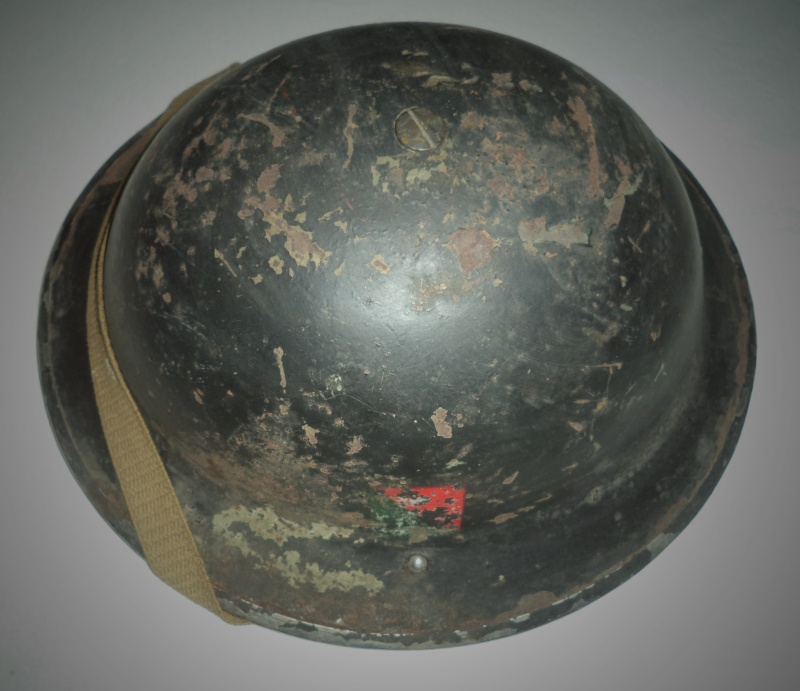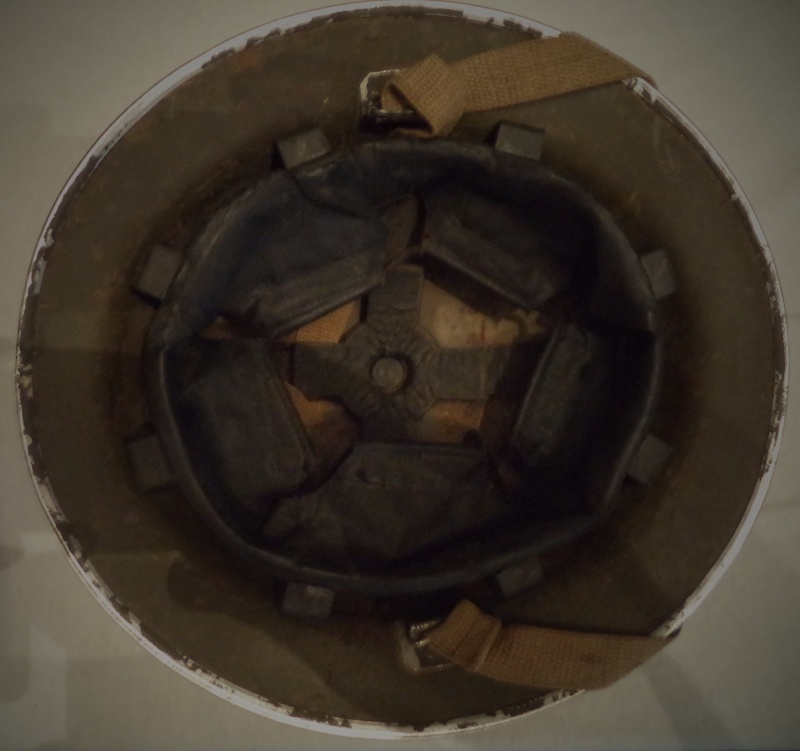 Jonhno

Member




Posts

: 452


Join date

: 2012-12-20


Age

: 40


Location

: Toronto

not quite a decal, but have seen this type of name or such scratched onto the front of helmets in period photo's, whats nice from a research point of view is the canadian serial no. also a first for me is a british made shell with (what I believe original applied) Canadian made chinstrap, I added a canadian liner myself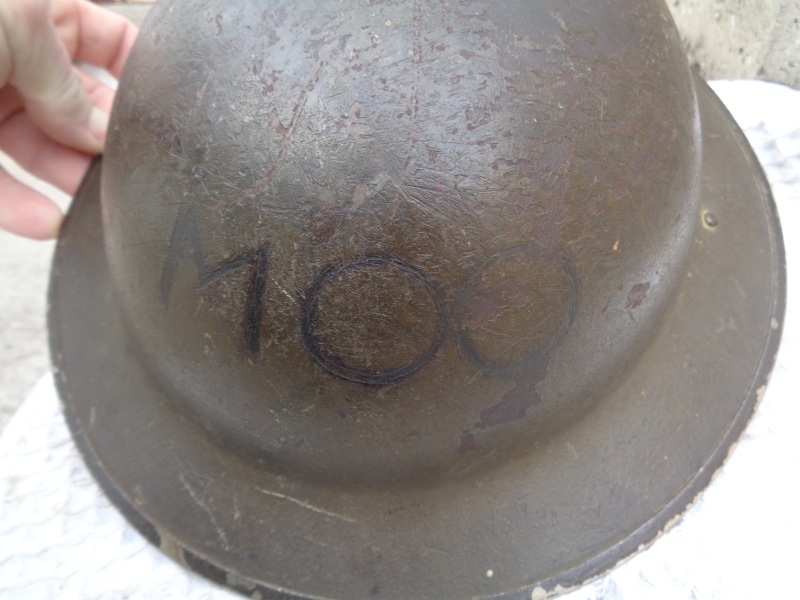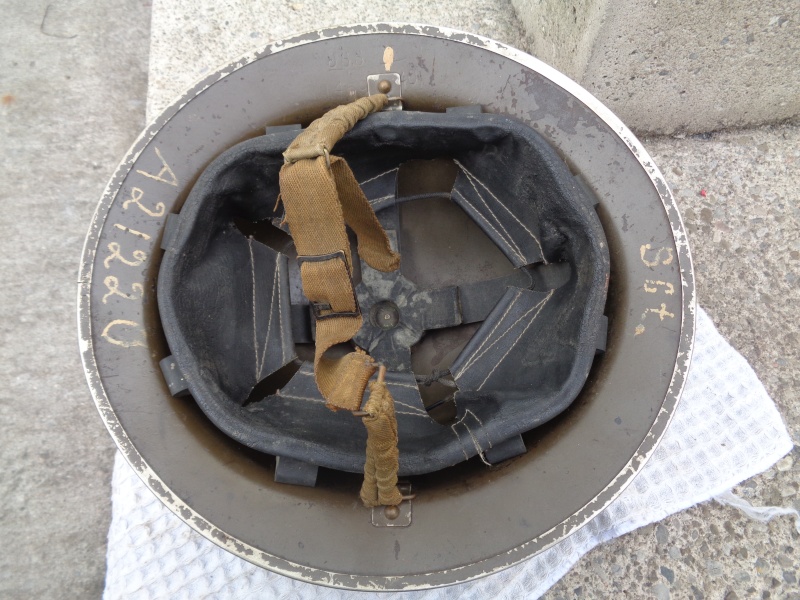 toutfou

Member




Posts

: 47


Join date

: 2010-02-12

Hi John.

I had a british MKII helmet with "M.O.T.H.E.R" scratched on the front of the helmet.
service number inside, wich belong to an Esat Lancashire Regiment soldier.

I make an exchange many years ago, and i don't keep pictures of it.

Seb

Jonhno

Member




Posts

: 452


Join date

: 2012-12-20


Age

: 40


Location

: Toronto

Interesting to hear Seb, I could swear I saw a period photo online, whilst looking for something else, of a helmet with MOO on the front group shot), but of course can't find it now

Jonhno

Member




Posts

: 452


Join date

: 2012-12-20


Age

: 40


Location

: Toronto

a new canadian engineers helmet for me, this was found at a flea market in Normandy and has extra hooks on the side for wire/string for foliage,