http://www.thisislondon.co.uk/standard/article-23964333-pilot-this-two-seater-spitfire-for-pound-2-million.do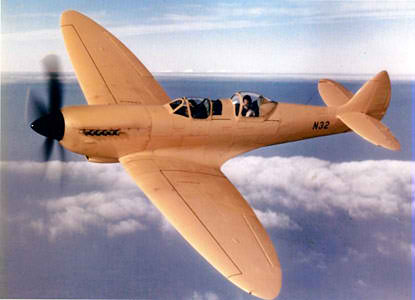 Yellow Peril: The prototype two-seater Spitfire was used by the RAF for secret trials.
Pilot this two-seater Spitfire for £2 million
Laura Roberts
24 Jun 2011
An original two-seater Spitfire - one of only three surviving - is being put up for sale at a London antiques fair next week.
The fighter plane, expected to fetch at least £2 million, is one of the exhibits at the Masterpiece London art, antiques and design fair in the grounds of the Royal Hospital Chelsea.
Previous passengers in the prototype, a London to Paris air race winner, have included Prince Charles who flew in it in 1971. The owner, who wishes to remain anonymous, said: "Spitfires are so iconic and important. I have collected cars for a long time and owning historic aircraft is a level up from historic cars. People take more interest in my Spitfires than anything else I have ever owned. It is much more exciting."
Built in 1944, it is the only Spitfire prototype surviving, in any condition, in the world and was used by the RAF for secret trials and developments during the Second World War. It has its original Vickers workhorse Merlin 66 engine.