Hi,
I bought these flashes some days ago.
Are they genuine WWII canadian flashes or post WWII production or reproductions?
there is thin black paper on the back.
I took away a small part of this paper on the intelligence corp flash to show the stitching.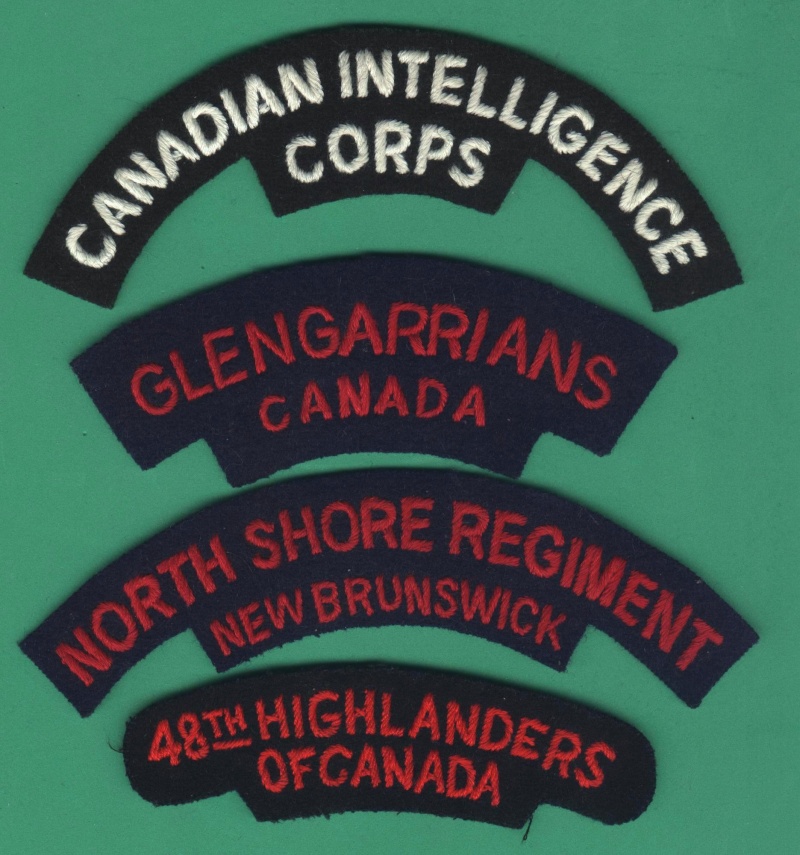 thanks a lot for your informations.
stéphane