Hi Guys!
I'm looking for some info on a couple of embroidered pieces of linen that I found at a yard sale last weekend. The fellow that I purchased them from thought that the "England" one might be WW1 era while the "Tommy" one was WW2. They were outside his collecting interest so he wasn't sure exactly what they were. He suggested they might have been a craft to occupy wounded soldiers recovering in hospital.
So my questions are what have a I got? Are they possibly what that gentleman suggested? Is there any way to date these to a time period?
I bought them on a whim because the price seemed fair. I have been looking for something that I could mount/frame to display around the house that wasn't too military-ish.
Many Thanks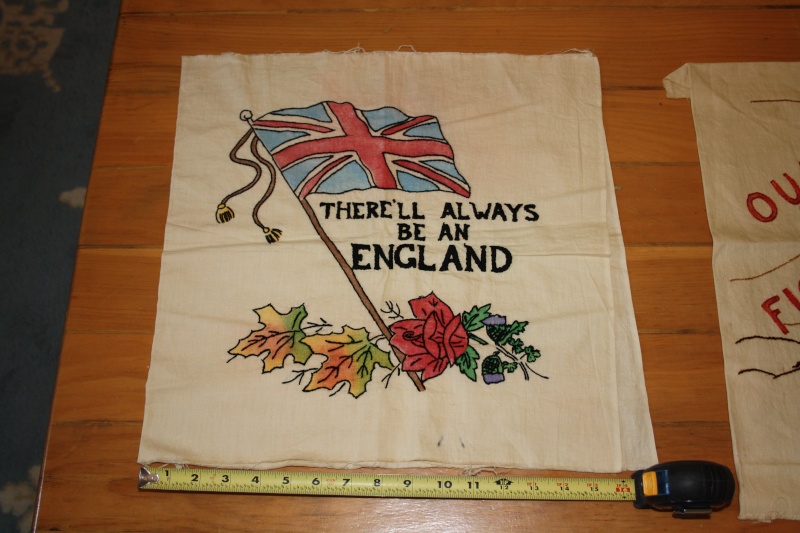 "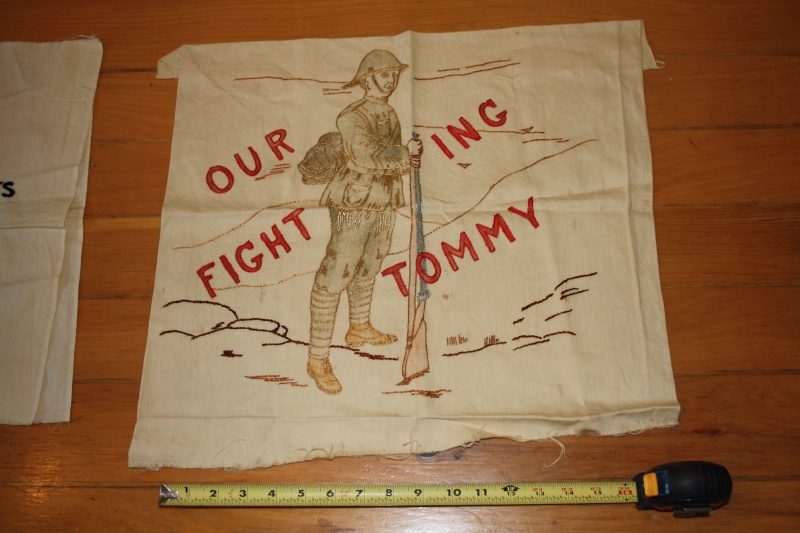 "