Hello everybody,
I am a new old french member near Vimy.
Thank you for your welcome on CMCF.
I collect canadian (& commonwealth) cap badges for a long time.
You will find below the badges that I managed to find in the region that evoke the conquest of the Vimy Ridge.
Note: I desperately search the badge of the 73rd battalion which suffered a lot and was quickly dissolved, and also that of the 199th Irish .....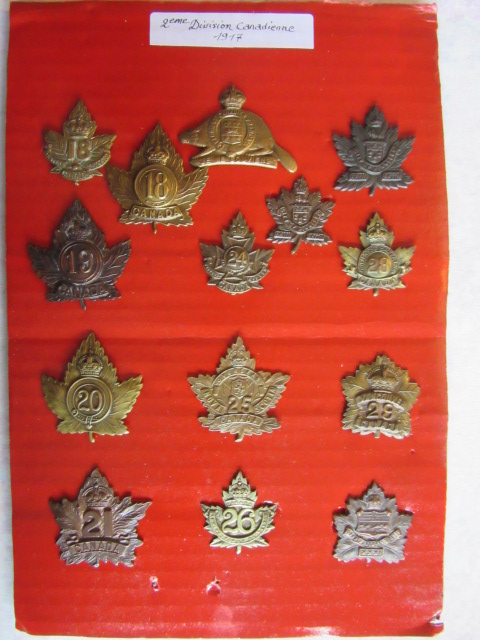 Have a nice day in Canada
Quaren'tro