For those of you that used to frequent Militaria Collectors Network, you might remember me posting a Royal Canadian Artillery "old soldier's" badge that had had its detailing ground down to make for easy polishing.
I have recently acquired another example of this practice: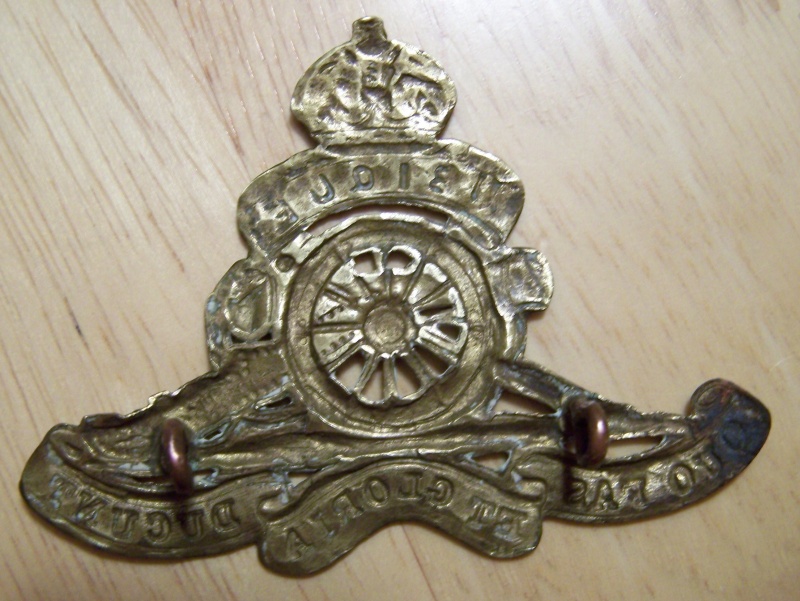 The technique used to flatten down this badge was even more extreme. It appears the badge has been placed face down and hammered flat, then the face polished. The end result is that the badge is pretty much a sheet brass shape. It would, however, polish up to a mirror shine in about 30 seconds flat, and I am sure that was the intention.
The badge came with a grouping from C14356 Gunner Harvey H Macleod (pictured above), who was originally with 2nd Light Anti-Aircraft Regiment, but who seems to have later transferred to a First Canadian Army artillery unit (more research required on that). It has a red backing cut from a 1st Canadian Division patch, and a celluloid former to make the beret sit nicely behind it.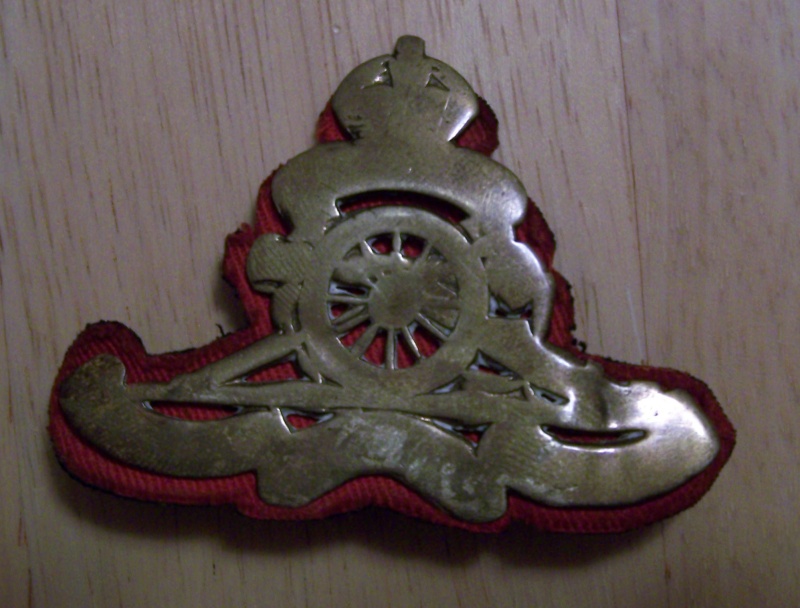 A nice personalised item and the kind of thing I really like to collect.
Rob