Hi
Another addition to the Cav/CMR capbadge sub-theme I've got on the go.
Canadian Cavalry Remount Depot C.E.F.
Cap Badge.
R.J. INGLIS LIMITED
Maker's Mark.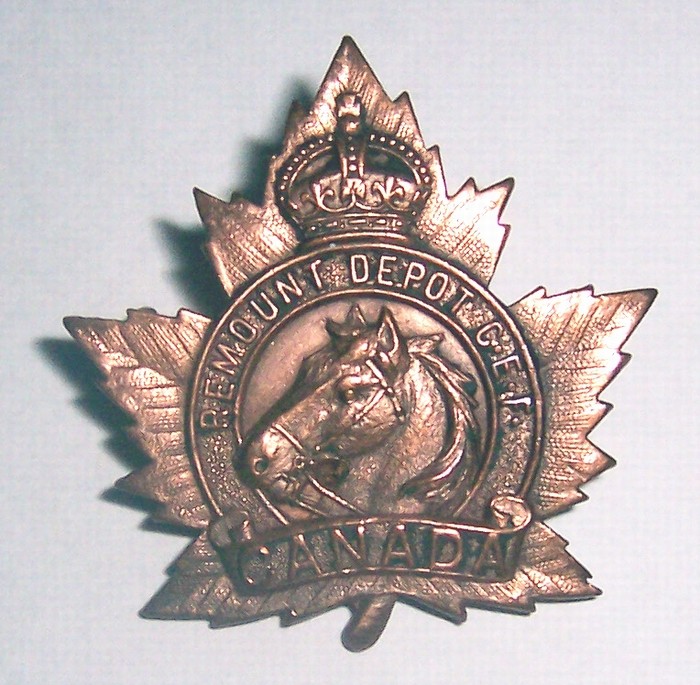 Quite happy but don't know why there is a punch mark/shallow hole where the horse's neck meet the head. Bulges a bit on the reverse from it too.
4 more to go...........
regards
Darrell