Canadian Scottish MkIII on Ebay

mk1rceme

Administrator




Posts

: 2210


Join date

: 2009-11-22


Age

: 49


Location

: Alberta, Canada

Interesting looking helmet...opinions?
http://www.ebay.ca/itm/400410738464?ssPageName=STRK:MEWAX:IT&_trksid=p3984.m1438.l2648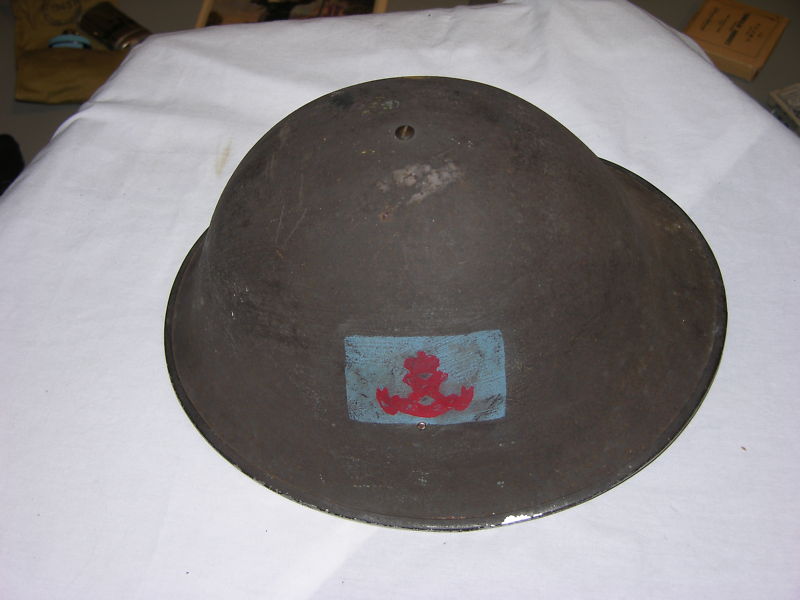 _________________
Dale
Admin-CMCF

edstorey

Member




Posts

: 903


Join date

: 2012-06-03

Much like the painted M1 helmet craze which seems to never end and has resulted in an endless stream of nearly indistinguishable fakes, I would not be spending my money on any painted Commonwealth helmet without doing some serious research and soul-searching.

Wouter

Member




Posts

: 182


Join date

: 2010-02-18


Location

: Netherlands

This one has been for sale on ebay earlier, 1 to 2 years ago. I'm pretty sure it's a fake due to the absence of quality in the badge and it is VERY inconsistent with known originals. I wouldn't touch this one with a 6 feet pole.

mk1rceme

Administrator




Posts

: 2210


Join date

: 2009-11-22


Age

: 49


Location

: Alberta, Canada

I thought it looked familiar...wasn't quite sure though.

_________________
Dale
Admin-CMCF