I have no idea what the blazes this thing is. I found it in an old fiber glass radio box. I am sure it is a scope of some sort, but I am at a loss as what it would fit. It appears as if it may fit a rail system but really I do not know.
Thinking more about it, it must be a scope or sighting device of some sort. The last photo is taken looking through the eyepiece, note the graduations in the center of the glass, these are not scratches, but are graduations.
Once again, I have somehing I know nothing about.... WOW this is happening too often lately.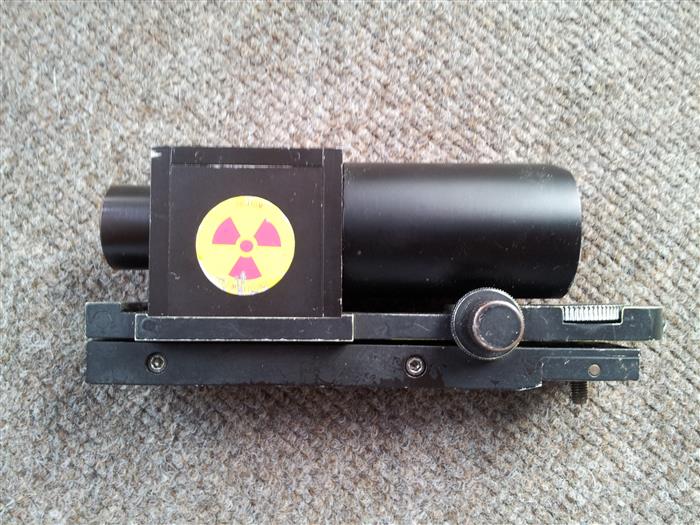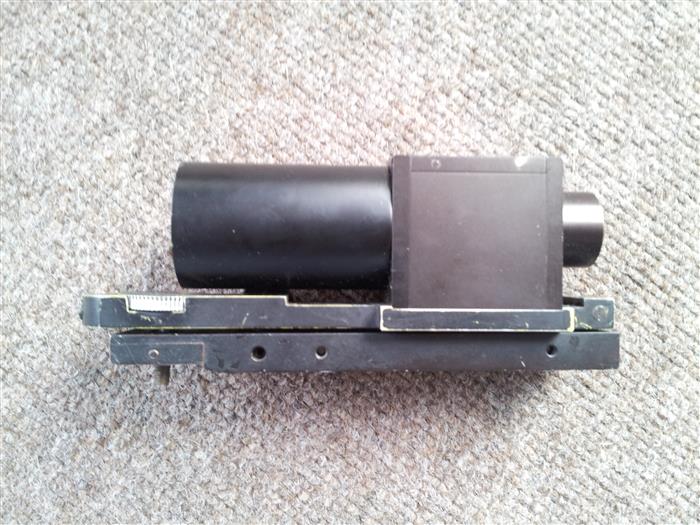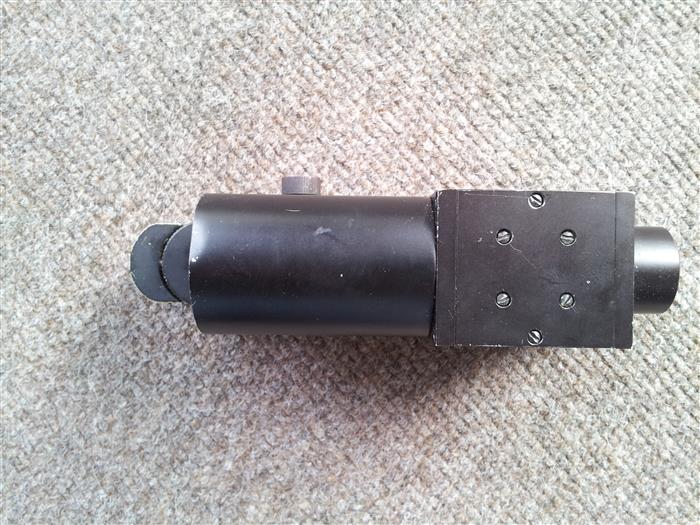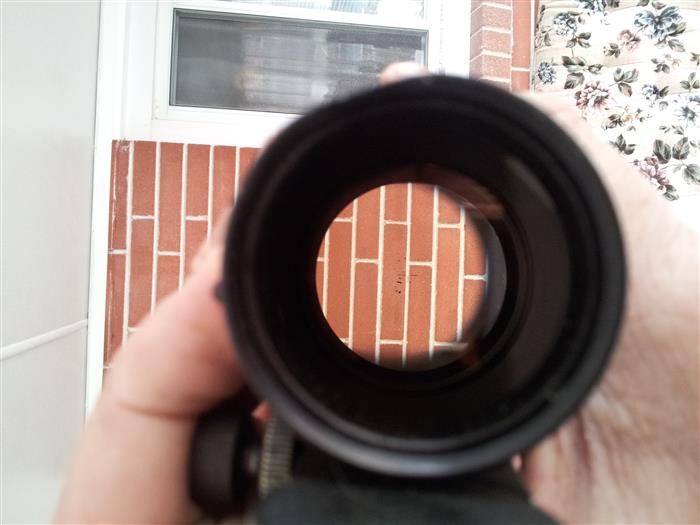 Last edited by pylon1357 on Wed Apr 17, 2013 4:51 pm; edited 1 time in total (Reason for editing : adding photos.)