I finally got one! This fella is from out of Holland,and I picked it up for an amazingly great price!  You see the extra few pics I've added of the back...Scully/Montreal marked.   The few extras are of Lt. Alden Irivngs officers hat badge,but it is actually custom made from metal wire weave,plus a few pics I wanted to throw in. Watch out..now that I can add pics I'll probably drive you all insane. Sorry about the wonky photos.If anyone can flip those pics right side up,please feel free. Cheers!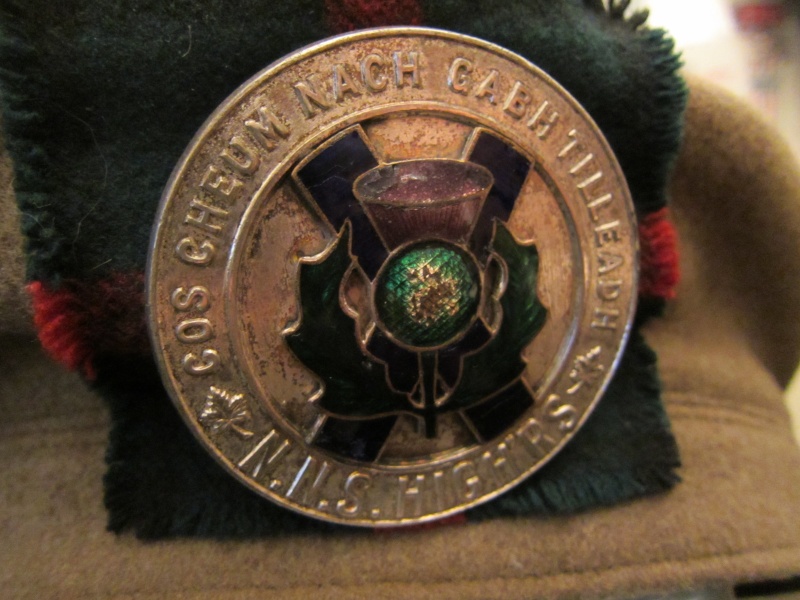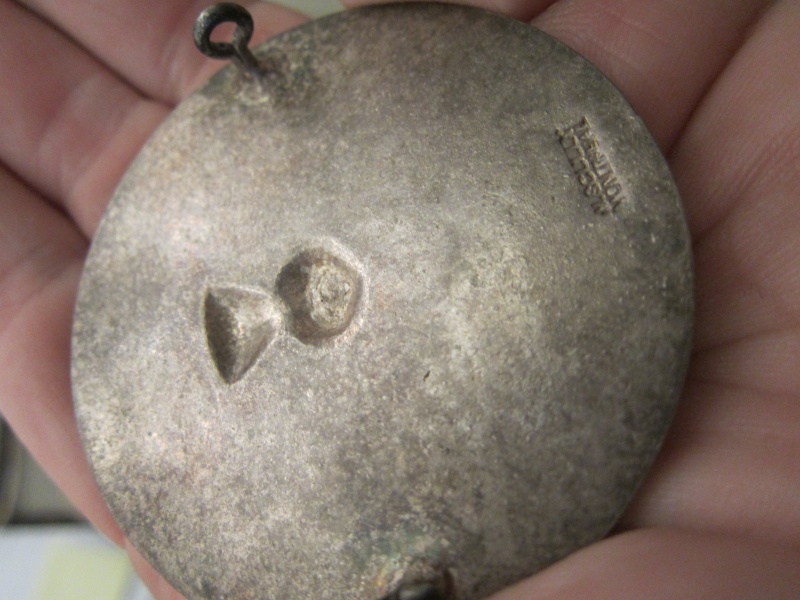 A few battledress and tunics
The left helmet with the NNSH sigs is original top with respray,and sand from Juno added to the 3rd Div flash paint .All sigs on middle helmet are D-Day NNSH Veterans,most of whom sadly,are gone now.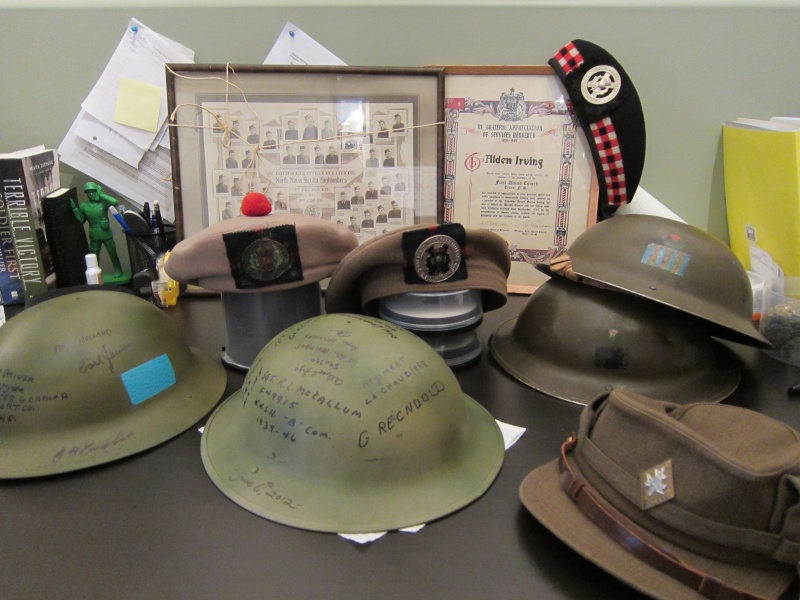 Lt.Percey Angus Thurrotte and Lt. Alden Irving Tam O'shanters....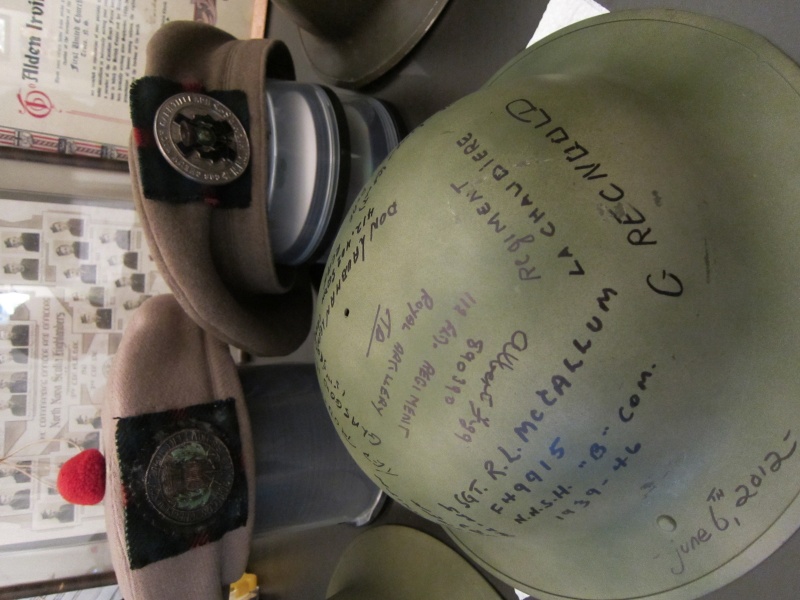 Lt. Alden Irving's metal wire officers hat badge
Lt. Ripley and Lt. Irvings MKII's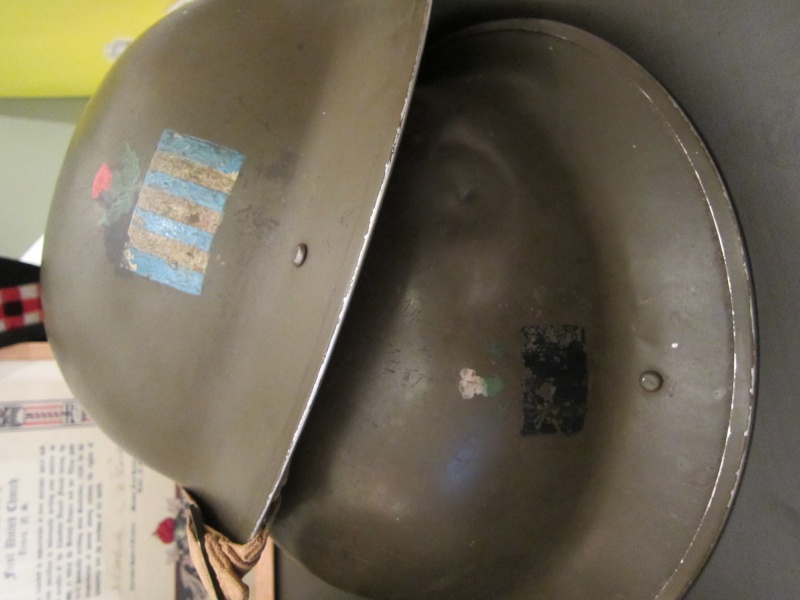 Been searching for one of these for awhile.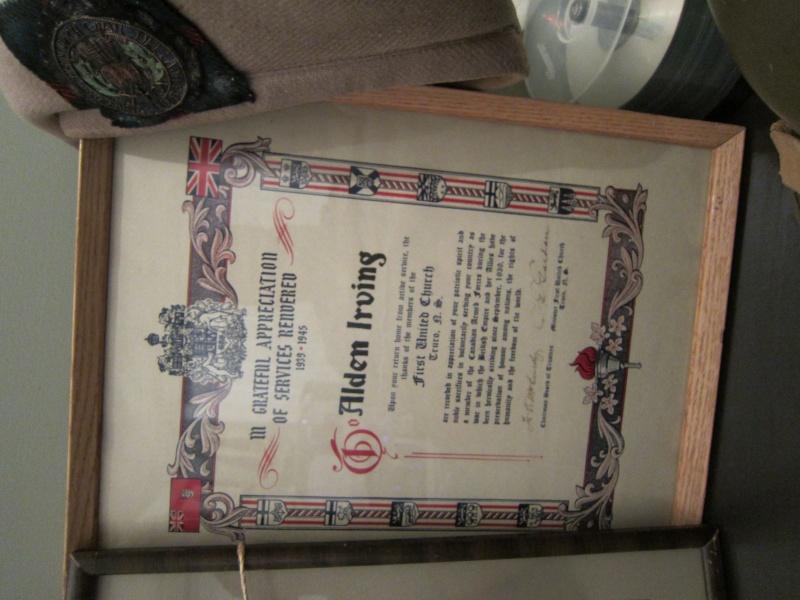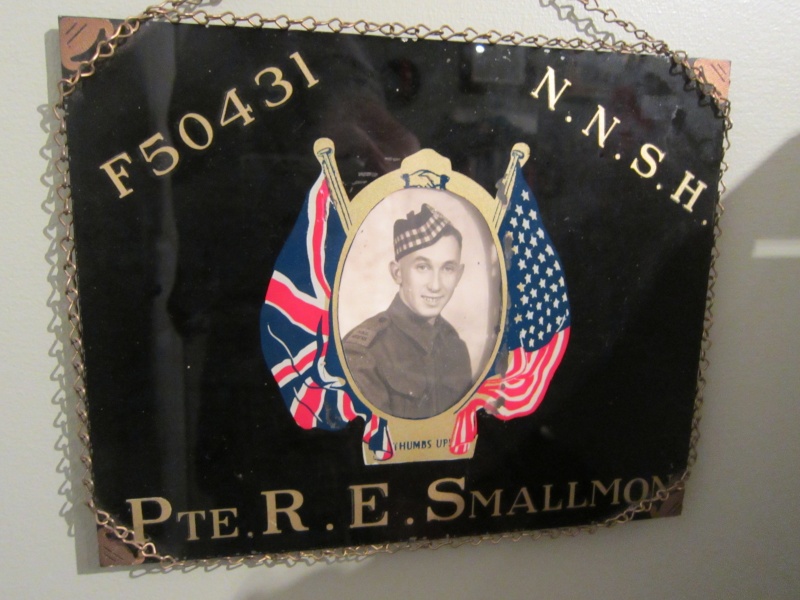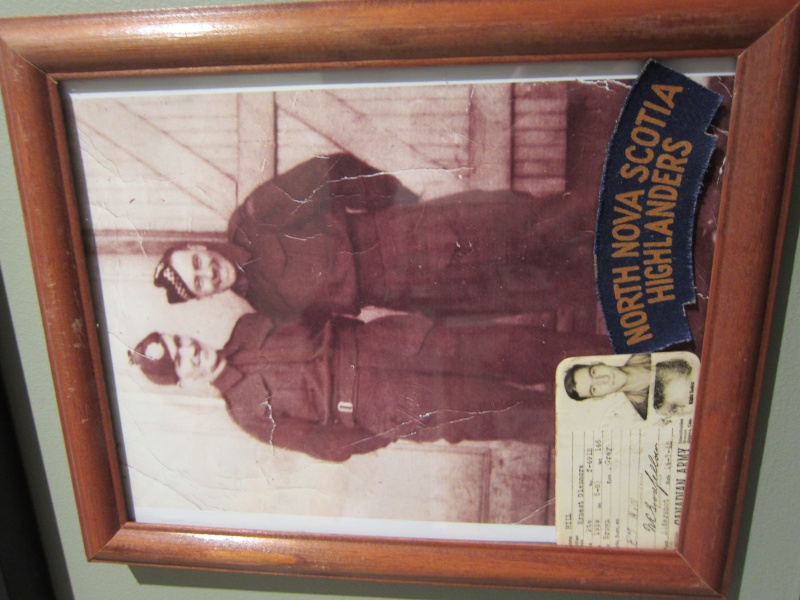 Given to me by a NNSH Veteran.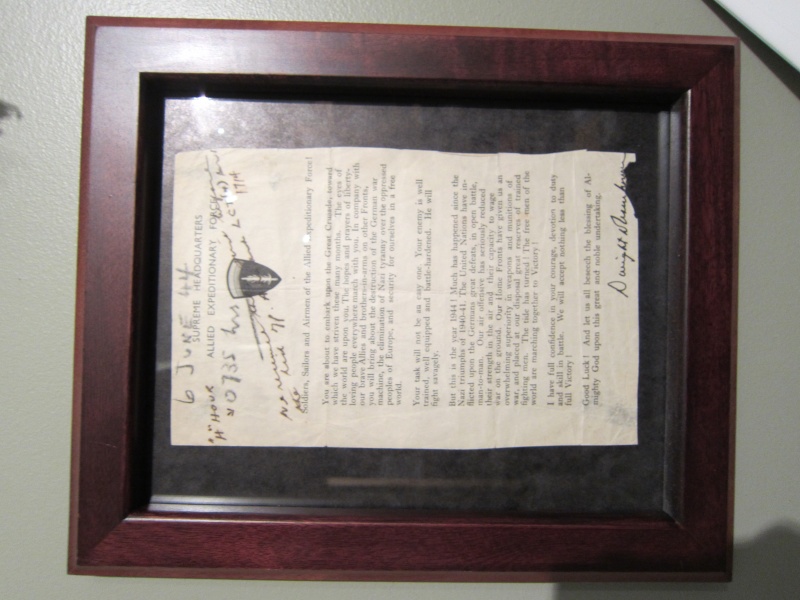 What a piece of history here!
All copies of No Retreating Footsteps have many NNSH Veteran signatures that the boys were gracious enough to sign for me.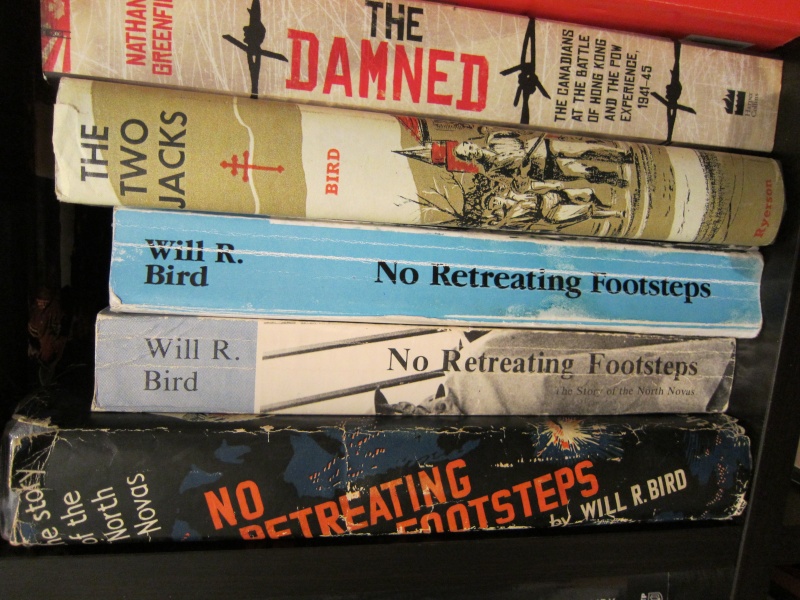 And finally...hope you guys don't mind me adding this one.
Last edited by Cameraguy on Sun Sep 22, 2013 11:47 pm; edited 20 times in total