Good day gents,
     Need help identifying the following Para Jump Instructor badge, please: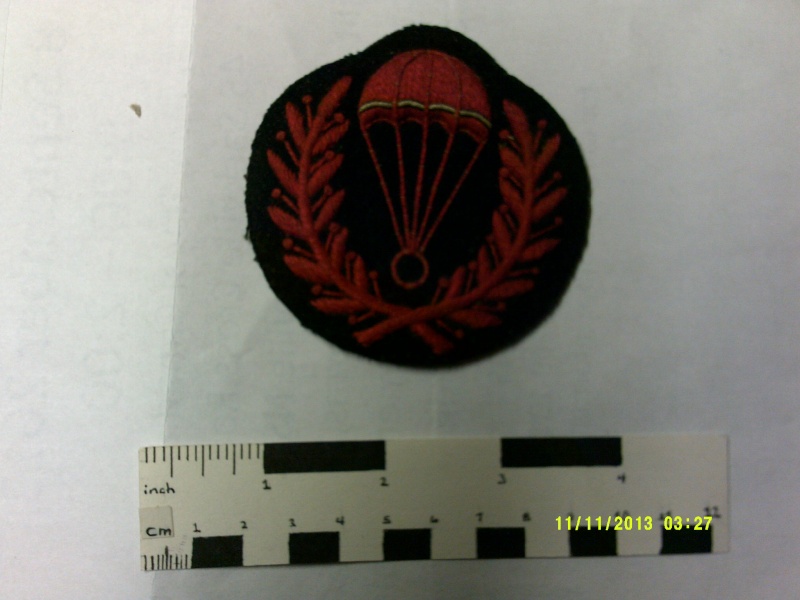 FRONT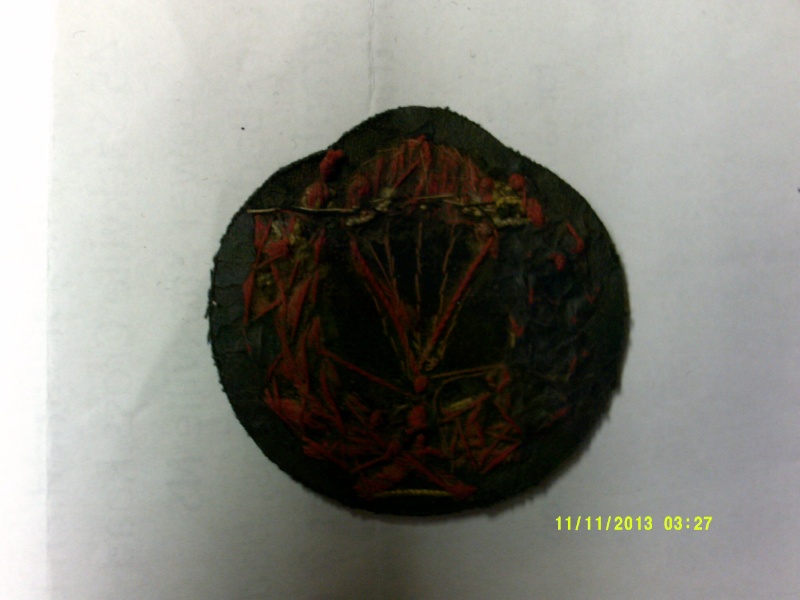 BACK
     Have tried just about everybody overseas, sending pics with each inquiry.  Looks British, and the design is similar to one in use during WW II (after '45 the design changed to the half-wing design), however it is larger than the original design.  The  Brit Airborne Museum has never seen it.  Because of colours, tried Brit Navy Museum...they've never seen it.  As all jump training in UK is conducted by the RAF, tried their museum.  They say it's RAF because it's RED, however red was only used for tropical insignia and then only on khaki twill(as far as I know).  Submitted pics to the US journal, "Chute and Dagger", but have not received any positive ident yet.
     So I'm turning to you guys in the hope someone out there knows
for sure
. 
Any info would be much appreciated.
     Ian B