Good Morning Gentlemen......
Just rec'd this medal and the service documents.....
Very interesting reading of his medical reports, must have had some expensive fun when he arrived in England.....
I have deleted the names to protect the innocent......
Mike
LIEUTENANT *********
151ST BATTALION CANADIAN EXPEDITIONARY FORCE
(LATE 19TH ALBERTA DRAGOONS)
Lieutenant ********* was born in Co. Tipperary, Ireland, on 3rd April 1885 (service papers give father's name and address as John ********* of Cuckoo Hill, Cahir, Co. Tipperary).
He enlisted at Edmonton South, Alberta, on 8/12/1915 and on 13/12/1915 was posted for service with the 151st Battalion Canadian Expeditionary Force. At the time of enlistment ********* was 30 years of age, and gave his trade as that of accountant with the Canadian Bank of Commerce, and stated that he had previously seen service with the 19th Alberta Dragoons.
********* was commissioned Lieutenant 151st Battalion C.E.F. on 22nd December 1915.  He embarked for overseas service at Halifax, Nova Scotia, 27th September 1916, disembarking at Liverpool on 5th October 1916. On disembarking, ********* was posted to Shorncliffe. Two months later, on 6th December 1916, he was hospitalised with a serious case of venereal gonorrhoea, the effects of which were so devastating that they rendered him completely unfit for active service. Despite extensive medical treatment at a series of military hospitals in England during the next 10 months, ********* remained unfit for active service.
As a result Lieutenant ********* voluntarily relinquished his commission with effect from 31st October 1917, and was subsequently invalided back to Canada and out of the Canadian army. ******** did not see active service during the First World War, and since his brief stint in England represented his only overseas service, the British War Medal was his sole medal entitlement.
From Canadian Bank of Commerce Service Book:
Born 3rd April 1935 at Cuckoo Hill, Cahir, Co. Tipperary, Ireland.  Educated at High School, Clonmel and Albert College, Glasnevin.  Entered the service of the Bank 12th December 1911.  Enlisted December 1915 from The Strathcona branch, in 150st Canadian Battalion, with the rank of Private.  Transferred to 11th reserve Battalion, promoted Lieutenant January 1916, not on active service on account  of being medically unfit.  Engaged in recruiting service.  Subsequent occupation – farming in Ireland.
From C.E.F. Medical Records:
Estimated Infection:  1st December, 1916
Admitted to Hospital:  6th December 1916
Treatment:
Irrigation Pot. Permang. And 1% Nitrate of Silver injection.  After about three weeks treatment uretha got very sore and had to give up all treatment for three weeks.
Prostatis developed 25th December 1916.  Slight synovitis of Knee with swelling of subcural bursa., 1st February.  General rheumatic condition.  6th March acute prostatitis, dysuria 8th March 1917.  20th May both testicles swollen and tender.  7th June 1917 left Epididymitis Dysuria, 13th June 1917, general Septic Gonorrhoeal condition.  About 1st July transferred to Connaught Hospital Aldershot.  Treatment there:  Injection of pot permag twice daily.  Developed right epididymitis about 10th July 1917.
Have been treated with pot perming silver nitrate, potargol Hypertonic-saline solution, vaccines, Harve strain and personal massage.
Have had prostrate massage from time to time.
Dilation of anterior uretha to .35 inches.
Have had trouble from difficulty of retaining urine for any time owing apparently from inflammation of enterance to bladder.  Urine was very thick for a long time but has improved.
MEDICAL DISCHARGE STATEMENT
Disease:  Gonorrhoea with Gonorrhoeal Rheumatism Knee Joint
Admitted to hospital on the 24.7.17 with discharge from urethra in which Gonorrhoeal Rheumatism of the right knee joint which was considered swollen and painful.
He has been on Pot Permanganate Irragator and Prostrate Massage.
Discharge cleared up but Knee Joint despite immobilisation in splints and administration of Vaccine, still is considerably swollen.
Gonorrhoea is cured, but knee is not sufficiently recovered to resume Active Military Duties.
Gonococci – Posture
Signed:  Captain RAMC
Cannaught Hospital
Aldershot
29th September 1917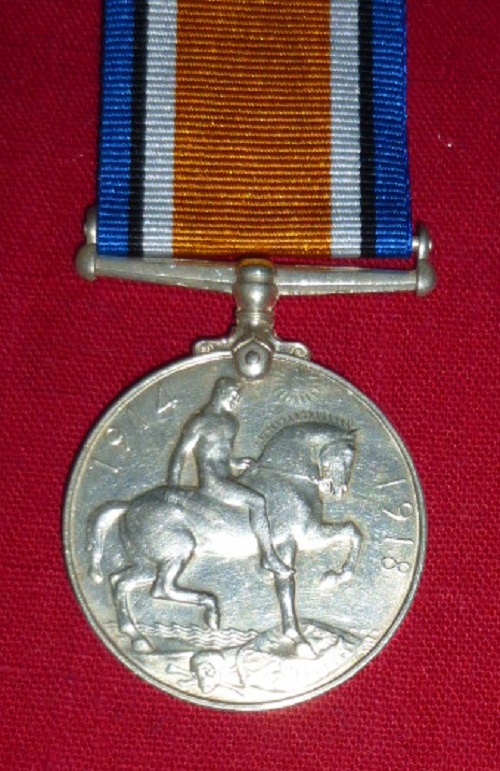 Last edited by qsamike on Sat Oct 04, 2014 1:44 pm; edited 1 time in total