I thought it would be a good idea to start a thread to honor our family members who served our country. I would like to start off with my Grandfather Joseph Daniel Dunphy - 1st Division, 3rd Brigade RCEME. Joe served in the UK, Sicily, Italy, France, Belgium, Holland, and Germany from 1941 to 1945.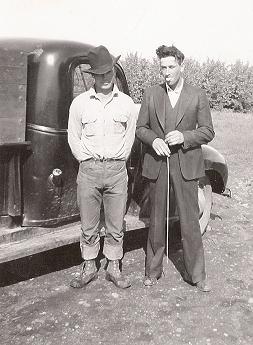 Joe and friend on the day of his wedding...incidentally, the same day he enlisted to go to war.
As a mechanic and all-round Jack-of-all-trades before his enlistment, he naturally requested to offer his services to the RCASC where he could be most helpful. While serving in the UK, he took many training courses to expand his usefulness. This included training as a Driver Mechanic and Fitter. He also took plumbing and electrical courses that he eventually used in his career after the war as County of Mountain View School maintenance foreman.
He began his military career with the RCASC...including a stint with 1MAC(motor ambulance convoy)in Sicily/Italy. Then with the RCOC, and finally with the RCEME in 1944. He like the RCEME because he felt much safer and they treated him well. He saw too much death as an ambulance driver and it affected him for many years after the war.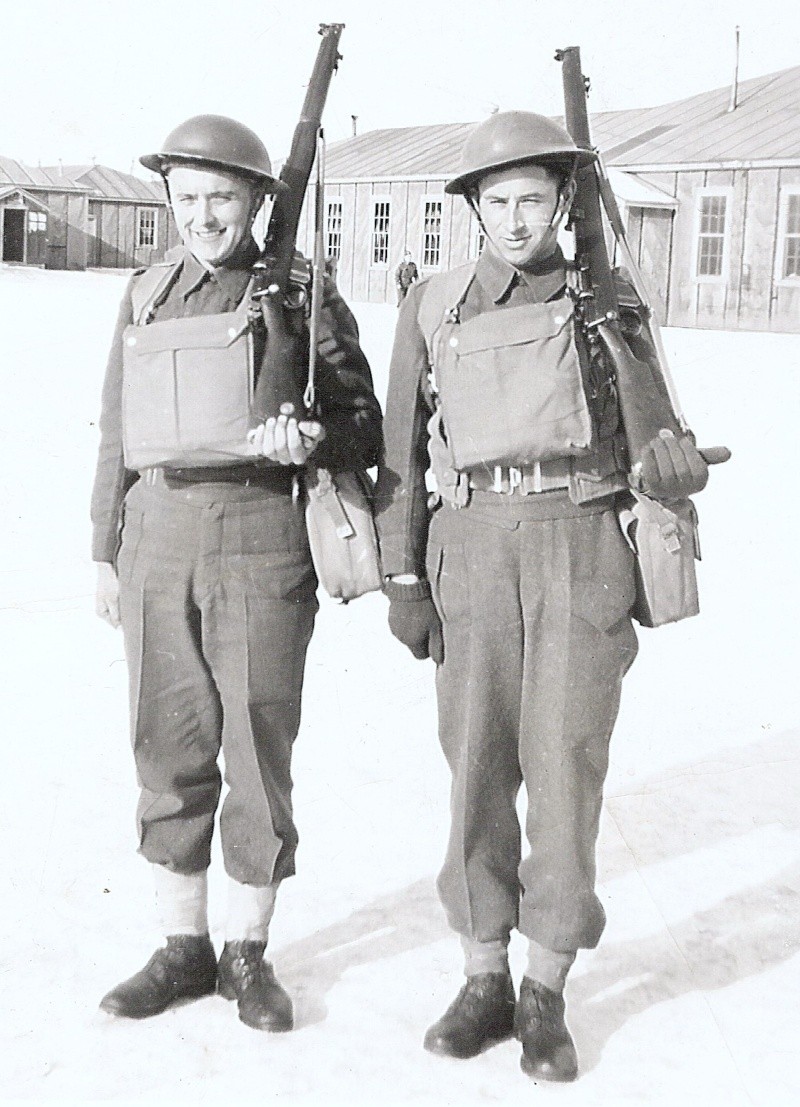 Basic training 1941. Joe is on the right.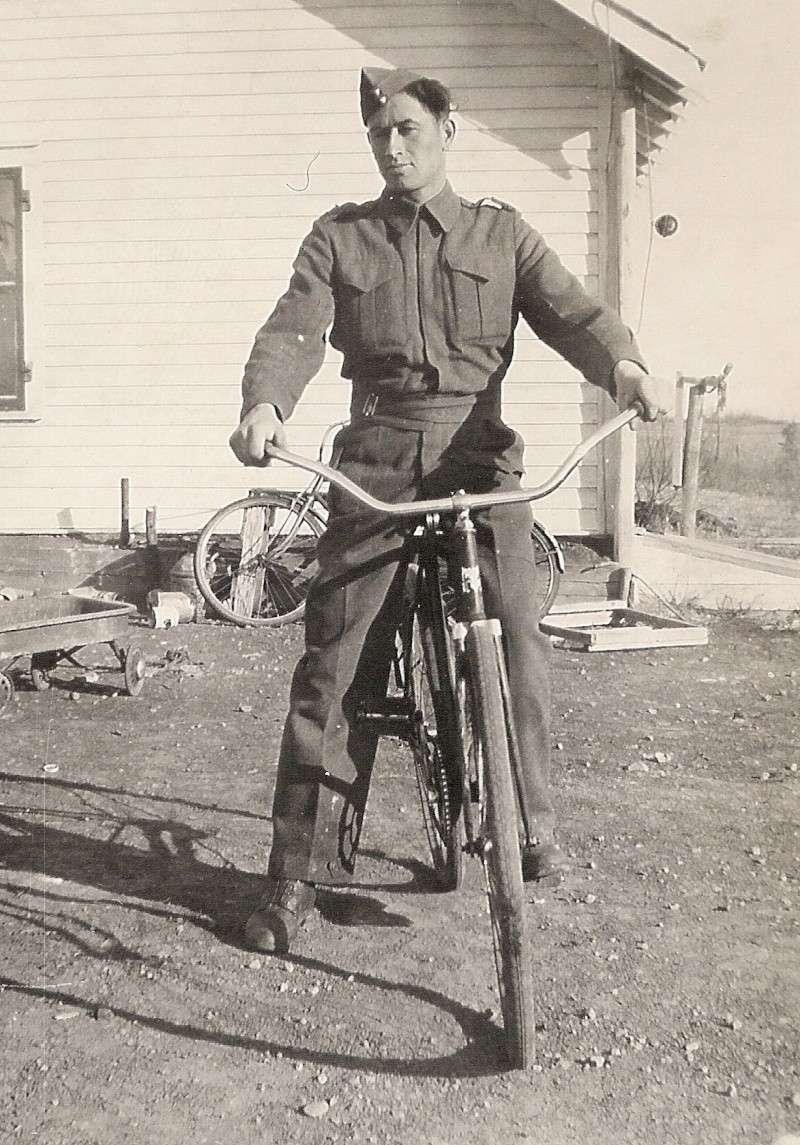 Last photo of Joe before heading overseas. The house/farm in the background is the same one where I was raised.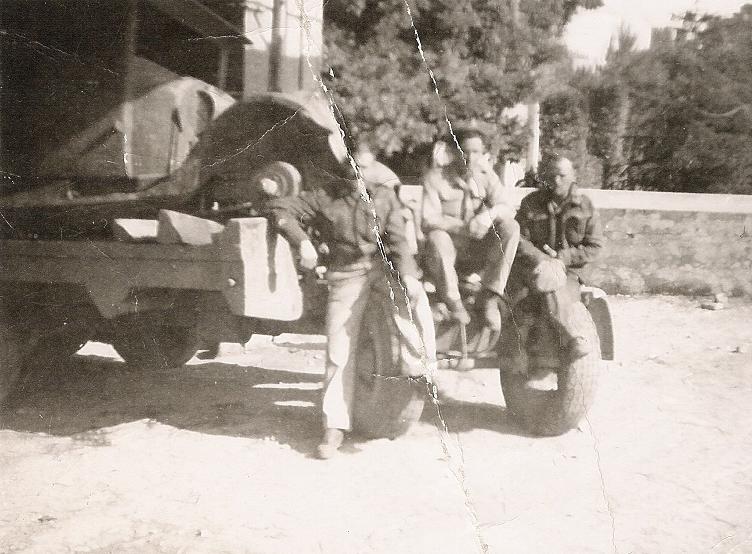 The only known photo of Joe overseas. Somewhere in Italy...Joe is sitting in the middle.
Joe passed on in 1994 in Grande Prairie, Alberta at the young age of 77. He is deeply missed by the family. I managed to visit him a few weeks before he died. I just wish that I could have stayed with him til the end.