What do you guys do when the liner is so dry and brittle that pieces fall out every time the helmet is moved?
Looks like the leather chinstrap on mine was burnt...or it was so dry it imploded...don't know. The pad at the top looks good though. It even has the rubber ring underneath the pad which I thought was odd. Did I mention this is a US made helmet?
Has anyone tried a repop liner in a mkI/1917 lid?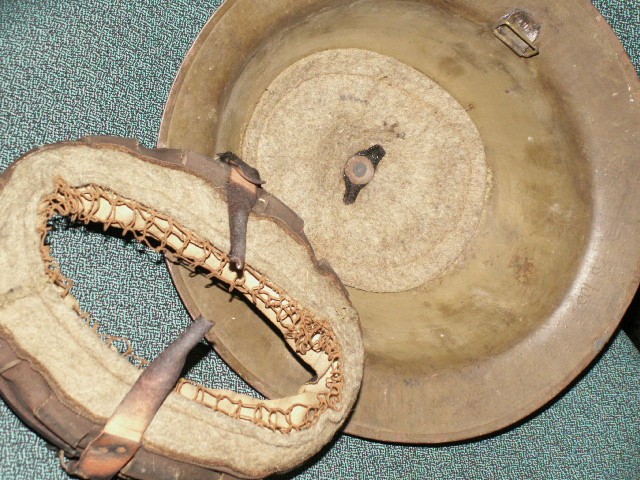 This piece just broke off before I took the pic...the whole liner is as brittle as this. You could literally crush this thing in your hands.