Hi All
Picked these up in Nova Scotia this passed wknd.
The shirt: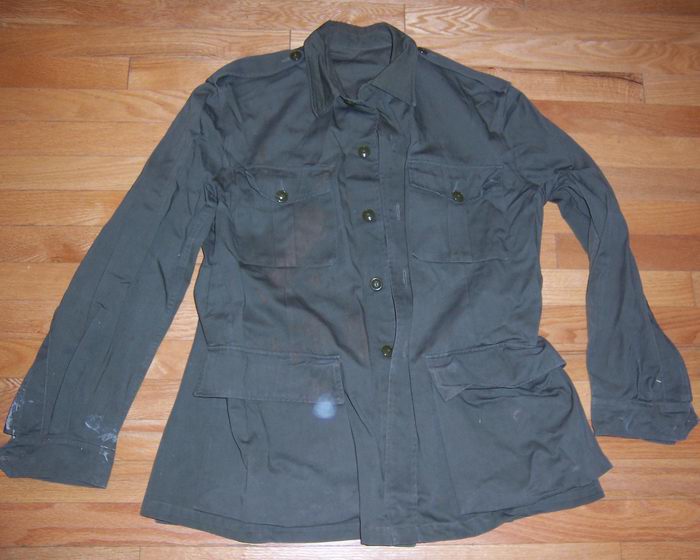 Shirt stamp is inside right and says
MILLER & GABBE LTD
JACKETS, COTTON DRILL, O.D. 7
SEPT. 1957
22N/31/7242
and the stamp is 669 over the arrow over an S and an I (I think).
The Pants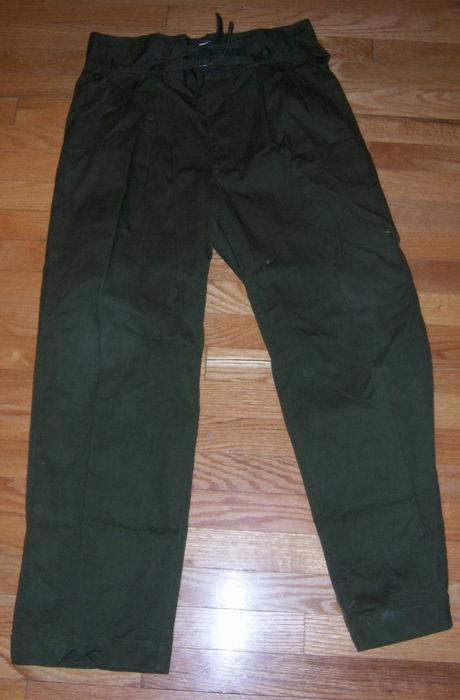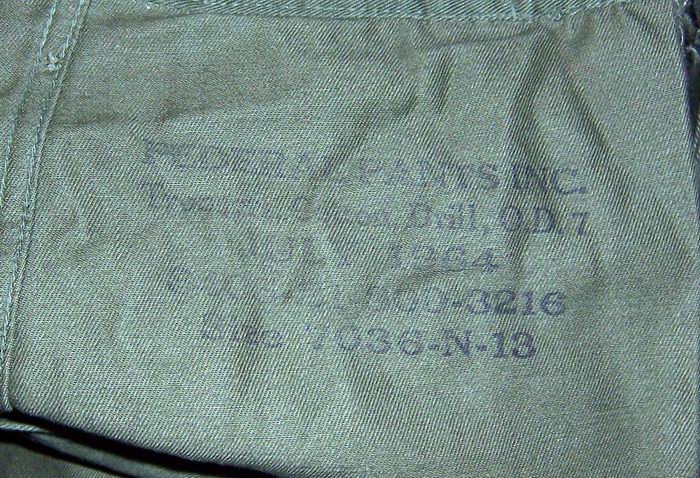 and that stamp is inside left on the front pocket material and says
FEDERAL PANTS INC.
Trousers, Cotton, Drill, O.D. 7
JULY 1964
8405-21-800-3216
Size 7036-N-13
Funny to see an NSN and size (at least the first 4 digits) the same as today.
regards
Darrell