Hey Guys,

Recently, I have come across some photographs showing RCN personnel wearing Pattern 1919 Naval webbing. Most of them seem to date around late 1941 and depict questioning of Japanese Canadians on the Pacific coast...

A Japanese-Canadian fisherman is questioned in 1941.


Note the first pattern holster with the wood plug and the brace attachment holding the belt together.

An R.C.N. officer questions Japanese-Canadian fisherman while confiscating their boat. Dec. 9, 1941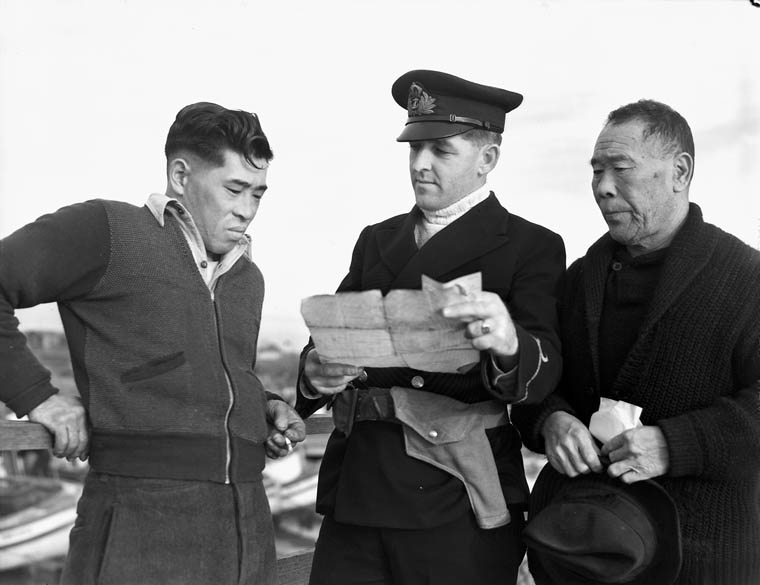 Note the second pattern holster

R.C.N. officer questioning and confiscating a Japanese-Canadian fishing boat off the British Columbia coast, December 9, 1941.



RCN Rating - N.D.