Wanted 37 pattern helve handle/bayonet frog carrier

Tankermike

Member






Posts

: 505


Join date

: 2010-02-11


Age

: 58


Location

: Edmonton

Wanted a 37 pattern helve handle/bayonet frog carrier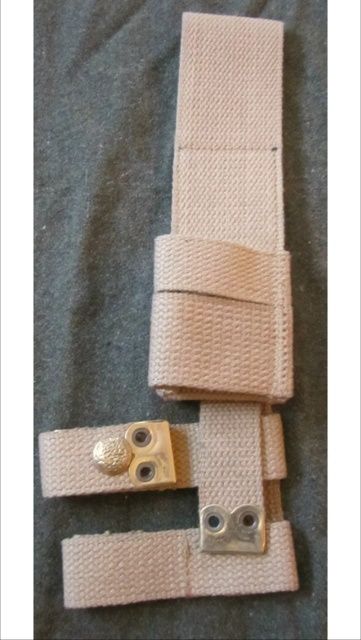 ypres

Member






Posts

: 401


Join date

: 2014-08-13

Mike,

Do you mean the P08 helve carrier? Are you trying to complete a set of WWI web ?

Ypres

Tankermike

Member






Posts

: 505


Join date

: 2010-02-11


Age

: 58


Location

: Edmonton

No, I have a 1940 marked helve carrier and it does not have the straps for the handle, just like the WW1 type.

ypres

Member






Posts

: 401


Join date

: 2014-08-13

Mike,
Sorry I'm confused ( Not hard to do
) The helve is the handle. The metal part is the entrenching tool head. Do you mean you have a 1940 dated head carrier and are looking for the handle carrier ? If so, I think you're looking for WWII dated 1908 pattern webbing. I believe the Royal Navy ordered some sets that were produced by Mills during the early part of WWII. Can you post a photo of the carrier you have. I assume the photo you posted is what you are looking to obtain correct ?
Ypres

Infanteer

Member






Posts

: 820


Join date

: 2009-12-11

He is in fact looking for a variant of P'37 equipment which can be seen on Karkeeweb.com. Apparently in 1940 a slightly modified version of the P'08 entrenching tool equipment was introduced. It seems that it must have been short lived and/or issued in low numbers considering few people are familiar with it today.

Also, it would appear that the photo shown in the OP is not correct as the example shown on Karkeeweb has the press stud mounted on the reverse side (next to soldier's body) and has a handle retaining loop.

Tankermike

Member






Posts

: 505


Join date

: 2010-02-11


Age

: 58


Location

: Edmonton

https://i.servimg.com/u/f35/14/86/33/79/helve_10.jpg
https://i.servimg.com/u/f35/14/86/33/79/helve_11.jpg
https://i.servimg.com/u/f35/14/86/33/79/helve_12.jpg
https://i.servimg.com/u/f35/14/86/33/79/helve10.jpg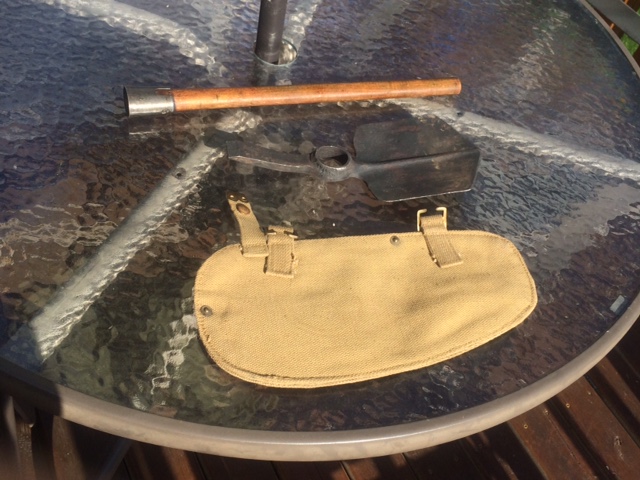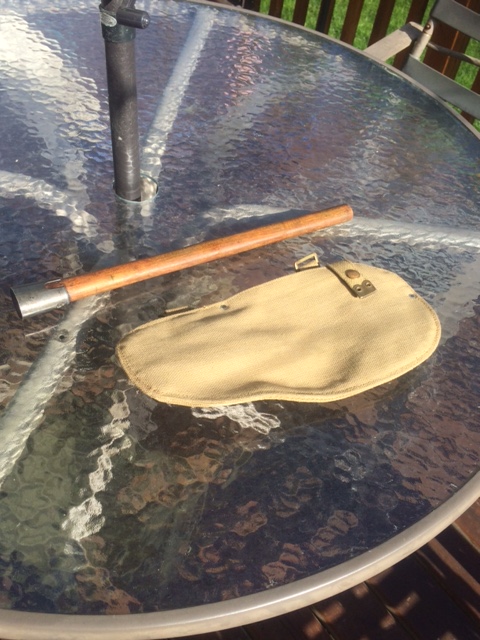 ypres

Member






Posts

: 401


Join date

: 2014-08-13

Thanks for the input guys ..... Interesting items for sure.... I'll keep my eye open.

Ypres

ypres

Member






Posts

: 401


Join date

: 2014-08-13

Mike,

Is there a broad arrow on the carrier?

Ypres

Tankermike

Member






Posts

: 505


Join date

: 2010-02-11


Age

: 58


Location

: Edmonton