E-tool handle without metal

LSR

Member




Posts

: 146


Join date

: 2010-11-20


Location

: Twente- The Netherlands


edstorey

Member




Posts

: 882


Join date

: 2012-06-04

Interesting, although there is a good chance that the handle is not for the Entrenching Tool but for something else.

LSR

Member




Posts

: 146


Join date

: 2010-11-20


Location

: Twente- The Netherlands

That was my thougt also Ed, but it came with an E-tool a few years ago from an attic in the north of Holland (Assen).
At that time I thougt it was not original, and swapped it for another handle and sold the e-tool.
Recently I rediscovered the handle in my shed and saw it was wartime dated, I didn't notice that earlyer.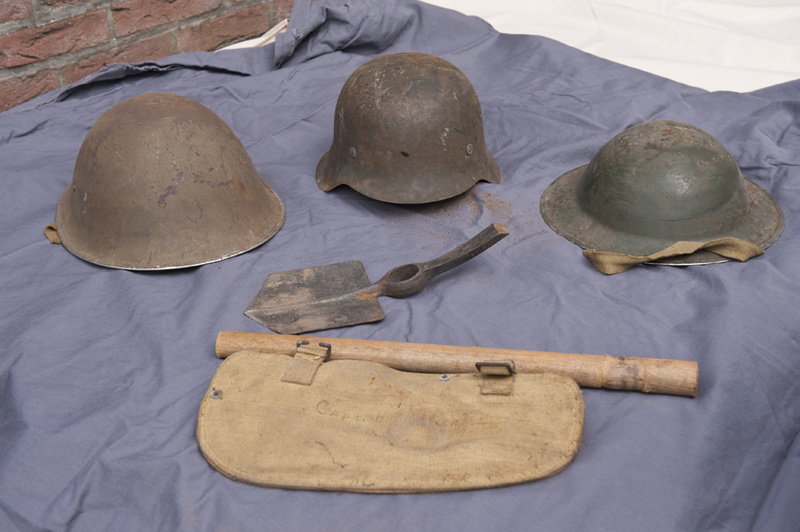 Here is a pic of the find, the Mk3 and M42 are still in my collection.