The Canadian Govt purchased several thousand sets of Web Equipment P1908 from 1911 to 1914 in a variant design for use with non-charger loading Ross rifles. The pouches were designed to hold 10 round paper packets of ammunition, with the top pocket holding ready rounds in webbing loops. About half of the 1st Div CEF was equipped with web equipments when it arrived in England in 1914, mostly the Canadian WE08 but also some WE13.
The Mark II scabbard for the Ross bayonet had a wider belt loop to accommodate the 3-inch belt.
This display probably has some errors
• Although the water bottle carrier is dated 1914, the Canadian examples were probably the earlier model with the additional strap to permit them to be fitted to the haversack.
• The haversack shown is a 1910 example but it has been modified to remove the additional buckle to secure the water bottle and the 1-inch buckles from the base of the haversack.
• The original purchase probably did not include carriers for entrenching tools.
The survival rate of WE08 Canadian appears to be very low.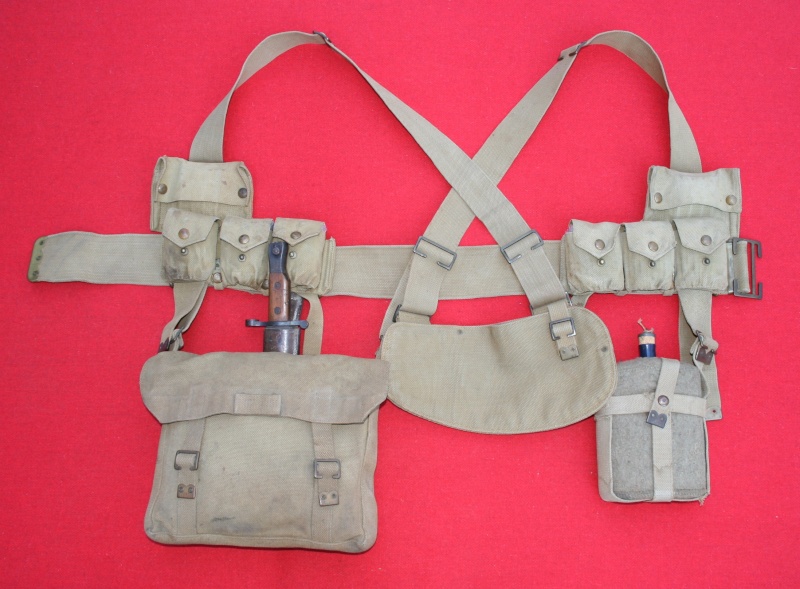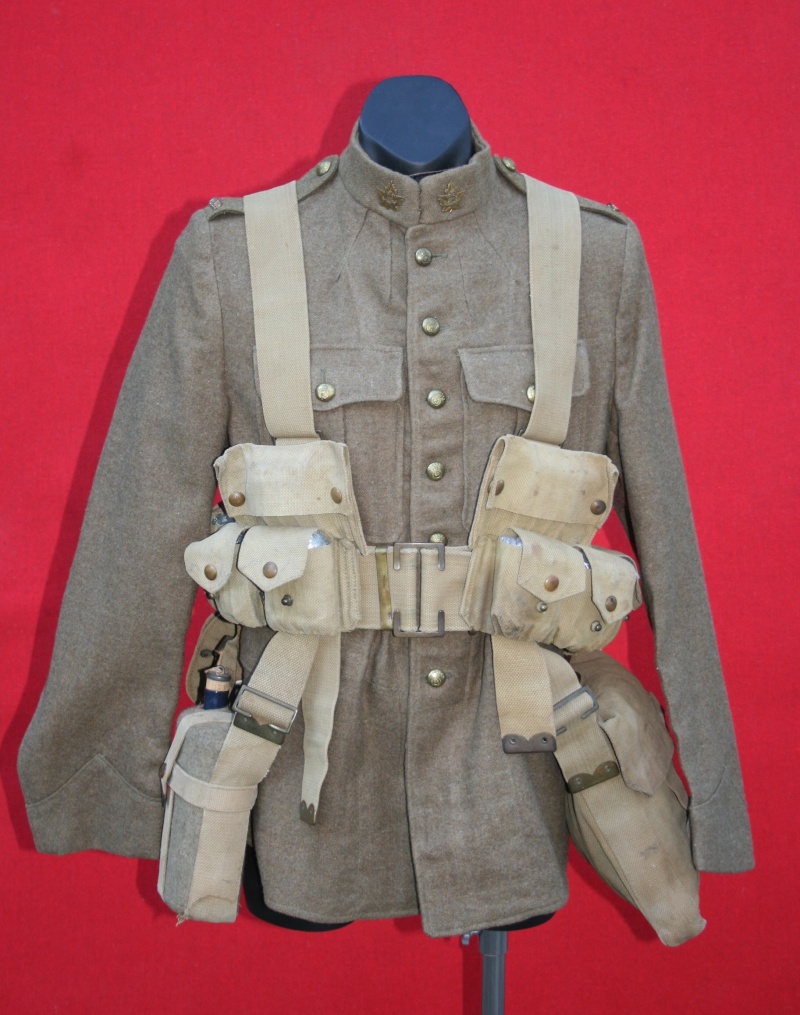 And the collar tag on the tunic
When I get a chance to take a few more photos from the collection I will post these.
A bit of WW1 Canada in Oz.
Regards
Ross