Good Evening Ladies and Gentlemen
Please find attached photos of a Locket given to returning troops from South Africa to those who were from the City of Ottawa, Ontario, Canada.
Only one known to be in existance. (Note: If any collector has another please let me know.)
Oval in shape, 2 ¾ Inches long from top of ring to bottom and 1 ¼ Inches wide.
Face: Red / White / Blue Enamel Oval with Union Flag in Center surrounded by oval reading, "For Duty to Queen and Empire", eight Maple Leafs around bottom and a Beaver on top.
Reverse: A sleeved arm holding an Axe with the motto "Advance" (I think this is part of the City of Ottawa's crest", engraved below, "From Citizens of Ottawa to H.V. MacDougall for Services in South Africa."
314 / 669 Private H. V. (Harold Vladimir) MacDougall, 1st and 2nd Canadian Mounted Rifles. - Medal with Cape Colony, Orange Free State, Johannesburg, Diamond Hill and South Africa 1902.
Enlisted as L/Corporal but reverted to Private.
Medal roll states Macleod N.W.T. but I have found that he was just working there his original address was Ottawa Ontario. His father was the Hon. Wm. MacDougall C.B., a Government Cabinet Minister.
Enlisted in WW1 August 29th, 1914 at the age of 40.
46520 Private H. V. MacDougall, 13th Battalion C.E.F.
Died - May 31st, 1915
Buried Guards Cemetery, Windy Corner, Cuinchy
Medals Location Unknown......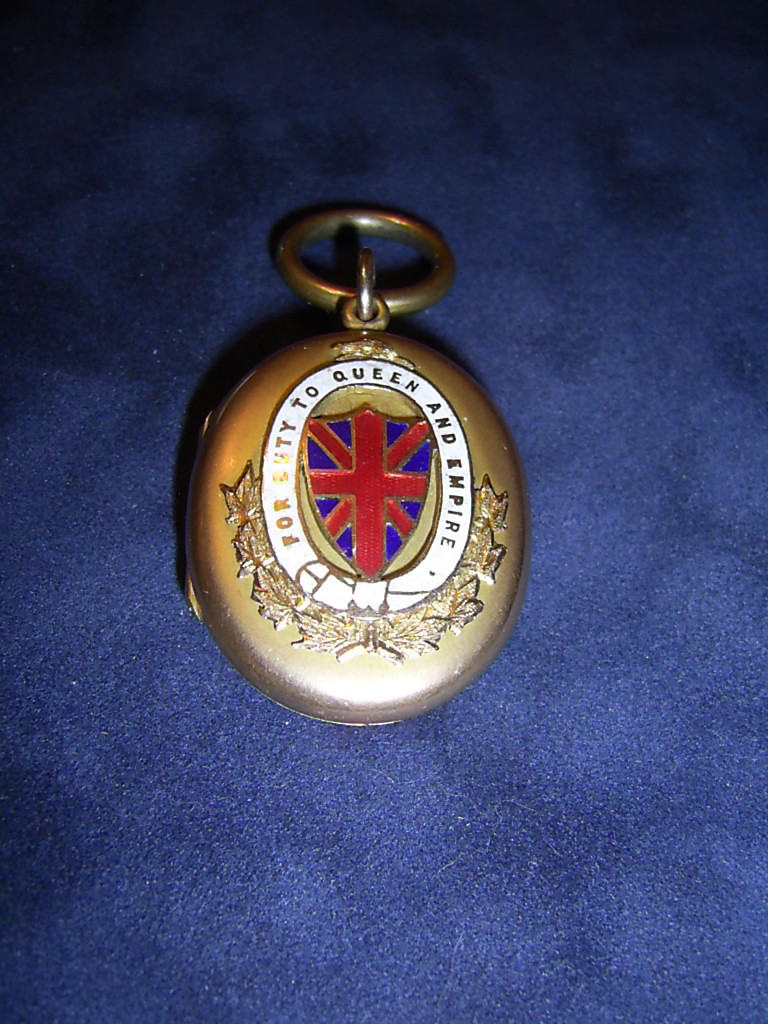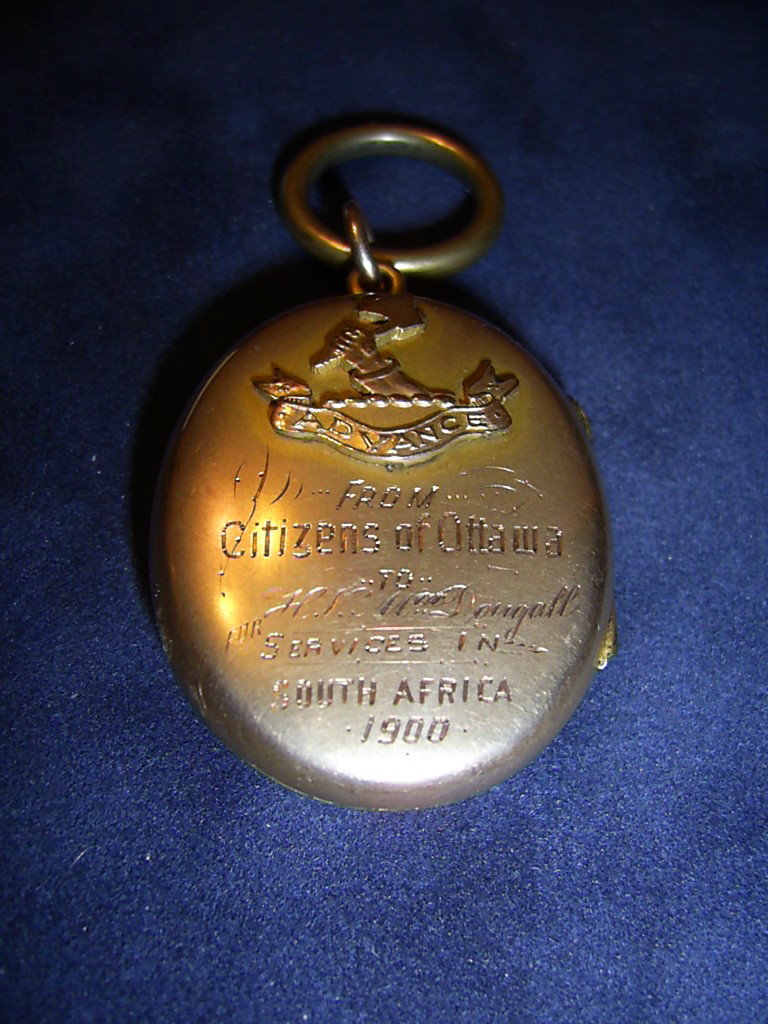 Mike