Hi,
At first I thought this bag was a late production 51 Pattern bag similar to the 37 Pattern first aid pouch.
However, I have never seen a 51 Pattern item impregnated with NBC material.
So, I gather it is a 64 Pattern first aid bag.  It carried all the fa dressings seen the one of the photos.
Comments welcome.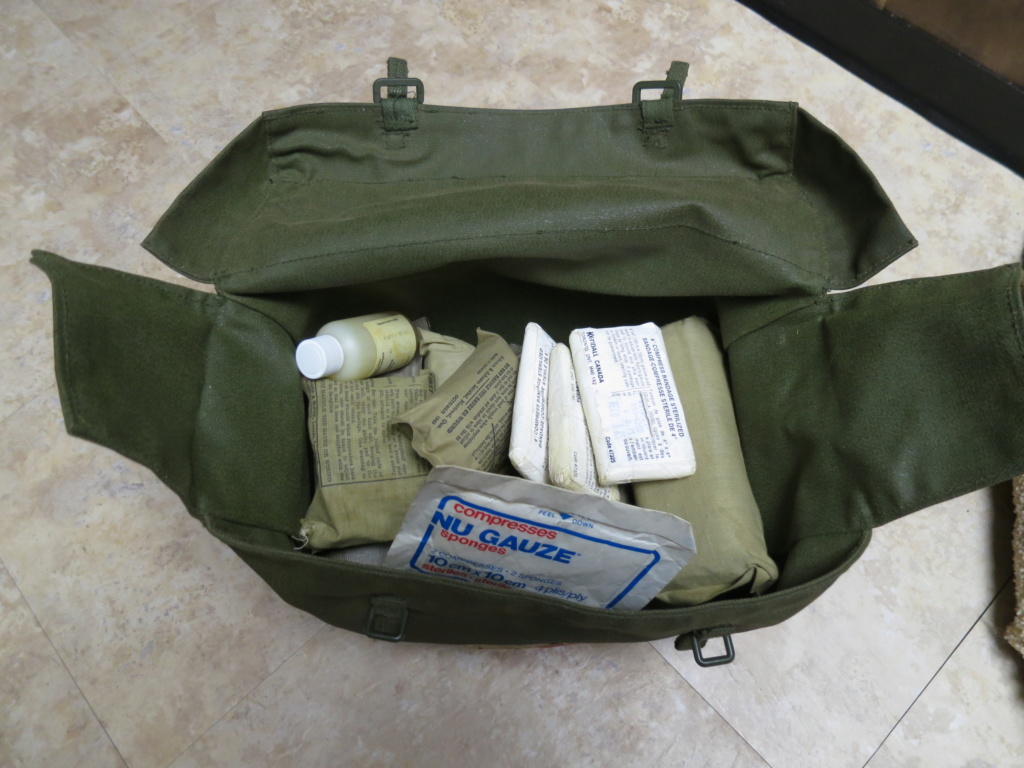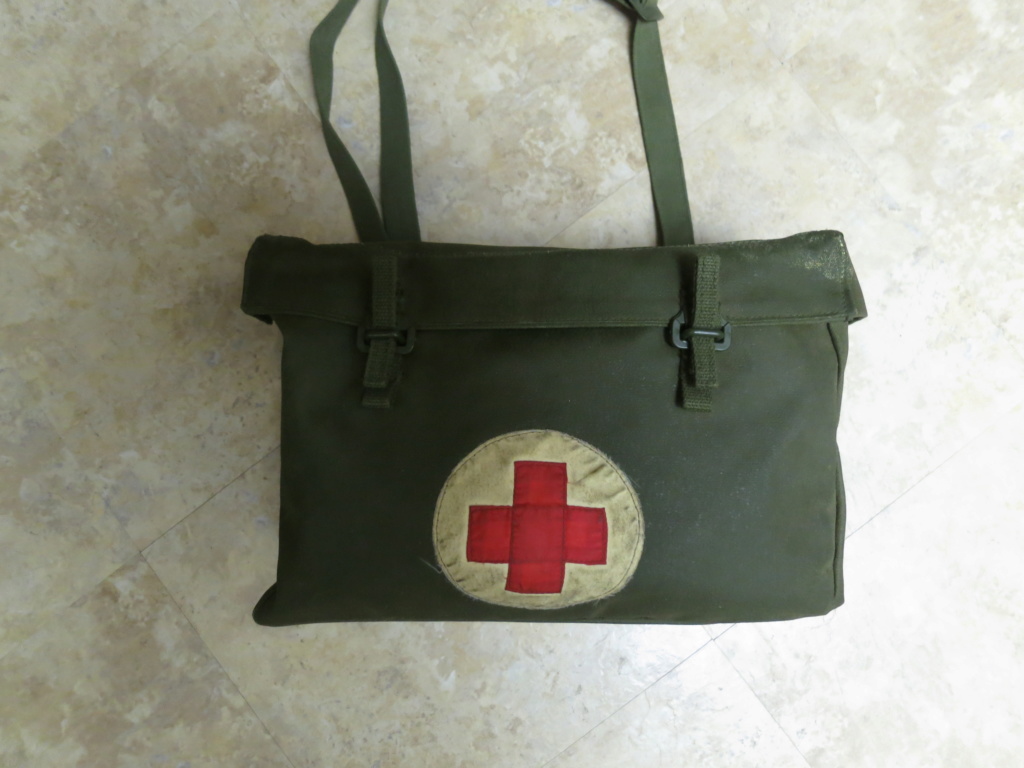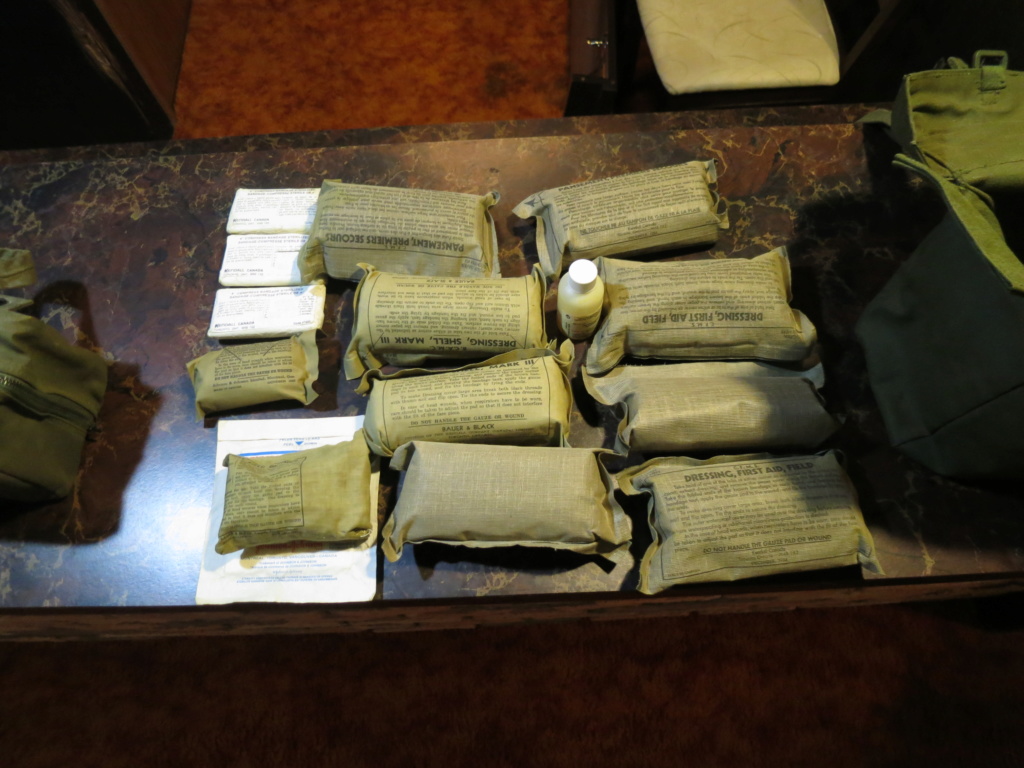 Next, here are four 51 Pattern semi-automatic pistol holsters.  Has anyone ever seen a holster blancoed with the "puke" green?  Note one of the holsters also has the M1910 style hardware removed.
I saw a post referring to whether 51 Pattern had a revolver ammo pouch similar to the compass pouch.  No, the 51 Pattern holster had the 2nd 9mm clip carried on the exterior of the holster as seen in the photos.