Can someone give me some extra info about this helmet?
I got this from my grandfather who found it on the streets of my hometown during ww2 (a small town North of Antwerp, Belgium)! It's from 1942, and I guess from the Canadian Army (Brodie Helmet)?
Can anyone give me some more information please (price, exact model, the reason behind the black stripe in the middle,...)?
Thank you in advance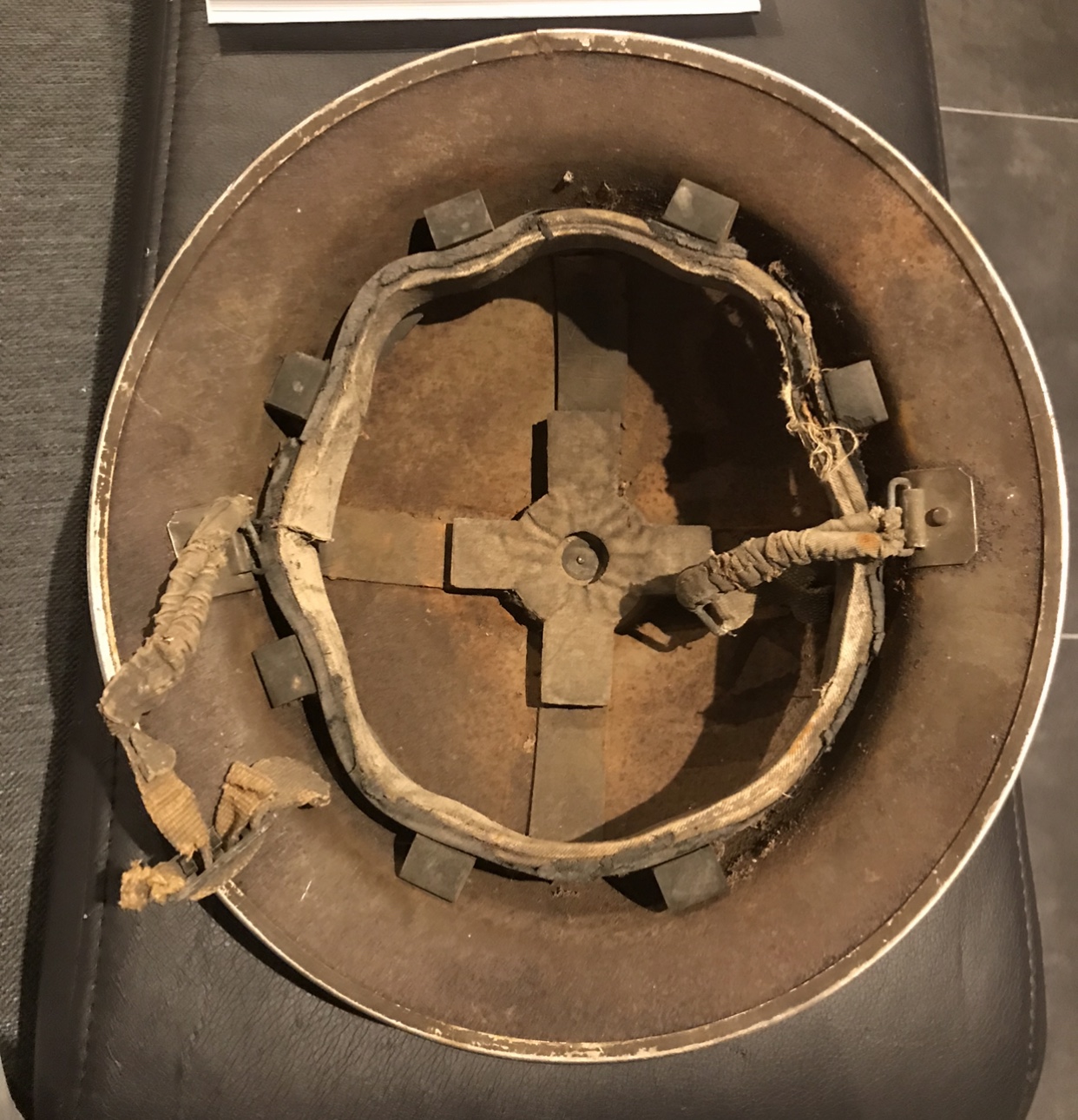 Last edited by Peeters on Sat Dec 26, 2020 9:13 am; edited 1 time in total